Chechen leader testifies in libel suit hearing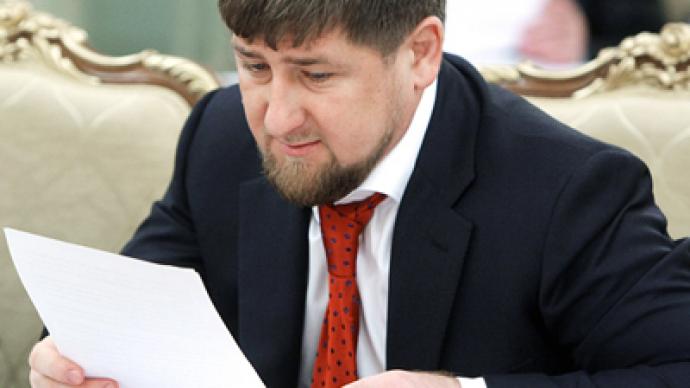 Ramzan Kadyrov answered questions from Moscow's Khamovnichesky District Court which is considering his suit against the head of a human rights center.
The head of Chechnya filed a libel suit against Oleg Orlov, the head of the Memorial human rights center, in July 2010. Orlov had alleged that Kadyrov could have been "personally or indirectly" involved in the abduction of Memorial activist Natalia Estemirova in the Chechen capital Grozny on June 15, 2009. She was later found dead with gunshot wounds in the neighboring Republic of Ingushetia. Kadyrov rejects the accusations and he reiterated his position in a TV linkup from Grozny on Thursday. According to the Chechen leader, he felt deeply insulted while his relatives were even "shocked" by Orlov's accusations. As Kadyrov denied any involvement in the murder, he stressed he "felt no enmity towards her." But he noted that Estemirova "has never defended" human rights – words Orlov disagreed with. "We appointed her to head the city council so that she could help us do all we can for the people," Interfax quoted Kadyrov as saying. "She rejected the offer." The Chechen leader also said he was responsible for defending human rights in the republic, and that he "needed her help" more than anyone else and "never threatened her." The human rights activist was one of "300,000 people who were killed in Chechnya," he said, adding that "5,000 went missing." He was deeply insulted, Kadyrov said, stressing that Orlov "must get what he deserves by law." The Chechen leader's lawyer Andrey Krasnenkov noted that Kadyrov was under constant pressure from opponents and journalists over this case and had to interrupt his state responsibilities to answer questions via a TV link. The court will continue hearings in the middle of May.
You can share this story on social media: