US and EU should resist Russia – Kaczynski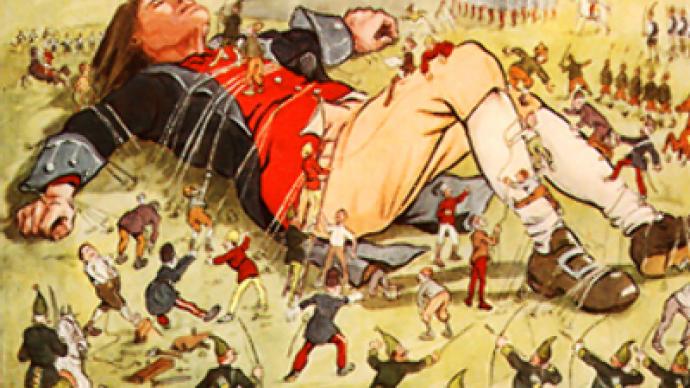 Jaroslaw Kaczynski, the leader of a Polish opposition party, has called on Europe and the US to counter Moscow's influence abroad.
The chair of the Law and Justice (PiS) party, Kaczynski, has sent a letter to 738 members of the European Parliament, as well as to dozens of ambassadors from around the world, including the US, Israel, Georgia, Ukraine, Belarus and Moldova, reports Polskie Radio's website.
In the note, dubbed "Allies and values", the politician urged the states to oppose Russia's desire to extend its political and economic influence zones. In addition, Kaczynski believes that Washington and the EU should provide assistance to countries that want to get free from Moscow's control.
Jaroslaw, the brother of the late Polish President Lech Kaczynski who died in a plane crash near the Russian city of Smolensk in April this year, also analyzed Warsaw's foreign policy in recent years. During his brother's presidency, the opposition party leader said, the emphasis had been on the union of countries in Central and Eastern Europe.
"We have done a lot to bring former Soviet republics – such as Ukraine, Georgia, Azerbaijan, Armenia and Moldova – closer to the EU structures and NATO," he wrote as cited by Russia's Regnum news agency. "While implementing our national and regional interest we were encountering with Russia's foreign policy, which systematically restores its spheres of influence."
Now, he lamented, "Neo-imperialistic foreign policy that Moscow pursues does not face counter-reaction from European and American political players."
Kaczynski stressed that it is not only large states whose interests should be taken into account in international policies and insisted that the stance should be reconsidered. These were the principles, he said, his brother followed and "died for" in the tragic accident.
"Currently we are witnessing attempts to diminish the role of our region in Europe," Kaczynski said in the note, writes Warsaw Business Journal. "[Russia] may seem attractive business partners, but they do not respect the values and standards that prevail in the Euro-Atlantic political sphere," he stated.
The Smolensk tragedy has brought Moscow and Warsaw – whose relations were strained for years – closer together. The PiS leader, however, does not praise the two Slavic nation's efforts to reconcile. On the contrary, he harshly criticized President Bronislaw Komorowski and the ruling Civic Platform party led by Prime Minister Donald Tusk for what he sees as making concessions to Russia.
You can share this story on social media: