Russia ready for "unconventional" ways in solving Kuril Islands dispute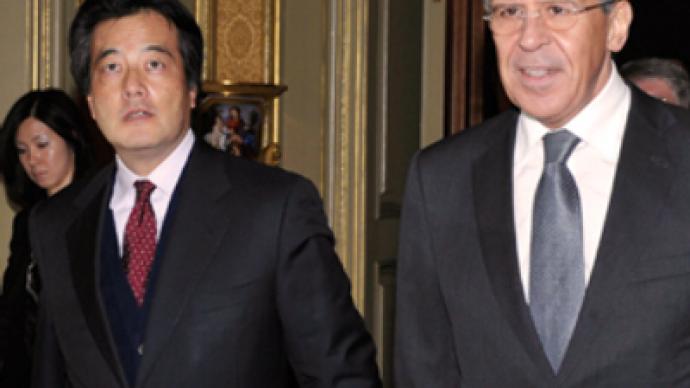 Russian and Japanese stances on the Kuril Islands issue still differ, but the states wish to resolve the matter eventually, Russian Foreign Minister Sergey Lavrov said after a meeting with his Japanese counterpart.
"True, our opinions differ," Lavrov said Monday. "At the same time, Japan and Russia wish to resolve the problem," the minister said, referring to the long lasting territorial dispute between Moscow and Tokyo over the Kuril Islands – Kunashir, Shikotan, the Khabomai Rocks and Iturup.
"The Russian position is in principle," he said adding that it had been voiced to the previous Japanese leadership.
The disputed territories have been under Russian administration since World War II in accordance with international agreements. Tokyo, however, claims the islands should be returned to Japan, citing a bilateral agreement of 1855, where the disputed territories were considered to be Japanese.
Meanwhile, a peace treaty between Japan and Russia – the legal successor of the USSR – has not been signed yet because of the dispute. In the Soviet-Japanese Joint Declaration of 1956, that reestablished diplomatic ties between the sides after the war, Moscow promised Japan two of the islands – Khabomai and Shikotan. However, that could only happen after a peace treaty between the states is signed.
"Also, we are open for so-called unconventional approaches [to solving the problem] and we have discussed it today," Lavrov told a media conference.
However, the minister refused to disclose what exactly those approaches are.
"As for the specific contents of these unconventional or 'original ideas' as you put it, we can hardly divulge them here. I recommend that you should leave journalism and join the Ministry of Foreign Affairs," he told a Japanese journalist who asked the question.
Overall, Lavrov described his meeting with Japanese Foreign Minister Katsuya Okada in Moscow as "friendly".
"I expect that it will further promote the appearance of a friendly constructive atmosphere that is necessary for further talks," he said.
Okada's visit to Russia is the first after the Democratic Party of Japan won the election, became the ruling party and formed the government. He said Tokyo would like to see progress in solving the territorial dispute with Moscow and have to put some effort into that.
"We would like to promote political and economic relations. We would like to achieve concrete progress in resolving the territorial dispute. We should exert maximum effort to achieve progress in this field," he said.
During their Monday meeting, Lavrov and Okada also agreed to create a working group for Afghanistan and continue cooperation on North Korea's nuclear problem.
You can share this story on social media: