Justice Ministry considers canceling registration for political parties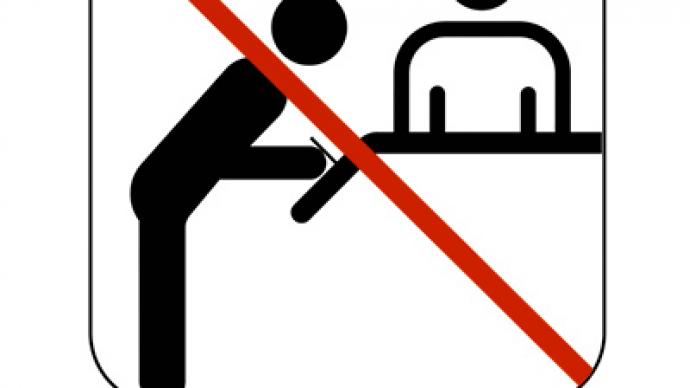 Justice Minister Aleksandr Konovalov has stated that registration for political parties should be canceled. Instead, he suggested that their leaders only notify the ministry of their intentions.
In an interview with Profile weekly, Aleksandr Konovalov said that the Justice Ministry "should react to specific violations of law and not to a hypothetic possibility."He also said that some forces use the registration process as a kind of publicity. "I sometimes think that the fight for registration for some political forces becomes liquid political capital. But if we register such a party and allow it to take part in elections, it will soon become clear that it has nothing to offer," Konovalov added. In April the Justice Ministry refused registration to the ROT-Front party for the fifth time, saying that its emblem, a fist within a star, symbolizes "a fight against the existing order" and that its name is the same as a well-known confectionary brand. The party then stated that the refusal was illegal and it was going to fight for its rights.Several parties are pushing for the cancellation of the obligatory registration of parties. Among them is the unregistered nationalist party the Other Russia, led by Eduard Limonov. The party was set up last December, but was refused registration on the grounds that their program contradicts federal legislation. The Party of National Freedom (Parnas), a newly-established opposition party in the making, has the same point in its program. They also say there should be a simple notification procedure. Parnas is now undergoing registration, their documents are now being considered by the Justice Ministry, which is expected to come up with a decision by June 23. For a party to be registered, it should fulfill the main requirement that is to have at least 45,000 members. Before 2001, there was no threshold at all, while in 2006 a party needed to have 10,000 members to be able to file for registration. In the past two years not a single party has been registered in Russia. And within the last ten years their number has decreased by almost half from several dozen to the current seven.
You can share this story on social media: