Israel wants to make sure Hamas knows it lost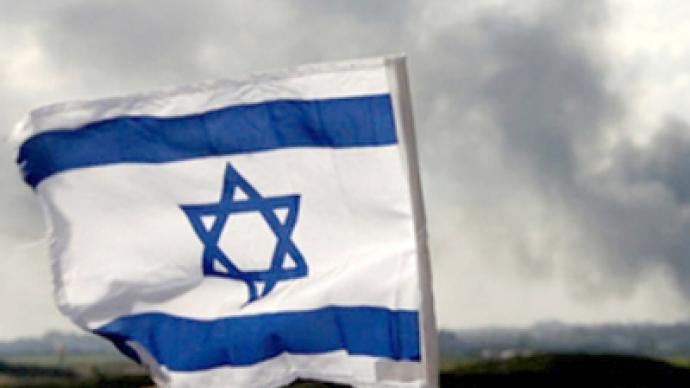 Israel's endgame in Gaza is proving as surprising and remorseless as the stunning air attack which opened the war.
The boldness of the ground and air attack Thursday, described by some Palestinians as the worst day since the fighting commenced three weeks ago, reflects a nuanced but significant shift from the previously announced war goals.
The three principle objectives Israeli officials had cited are the cessation of rocket attacks, restoration of Israel's deterrence, and blocking the smuggling of weapons into Gaza.
However, the unexpected armored plunge towards the heart of Gaza City and air attacks on two of Hamas' top three political figures seem to have a psychological dimension – undermining Hamas' morale and avoiding any future ambiguity about the outcome of the war. Israel was making sure that the organization and its supporters understood that Hamas had been soundly defeated. With Israeli tanks reaching within 4,000 meters of the center of Gaza City and encountering only sporadic fire it will be difficult for Hamas afterwards to construct a narrative of heroic resistance.
Such a narrative was already being woven by Hamas chief Khaled Mashal in Damascus hours earlier when he said "Israel has not achieved a thing" in Gaza and that it had lost more men in battle than Hamas has. Hamas has not given a figure for its battle dead but Israel puts it in the hundreds and its own fatalities at 10.
No less stunning for Hamas than the advance into Gaza City was the assassination of Interior Minister Said Siam. Number three in the political hierarchy in Gaza, he was one of the more extreme of Hamas' leaders. Head of all security forces in Gaza, he led Hamas' violent takeover of the Gaza Strip from Fatah last June. According to Israeli television, he was killed in an apartment in Gaza City which his brother, Ayad, had rented two weeks ago to serve them as a hideout during the Israeli attack. An Israeli aircraft hit the building with a guided bomb just after the brothers entered the apartment, suggesting that the environs were under observation from the ground or the air. Palestinian sources said that the head of Hamas' security apparatus, Salah Abu Shreh, and its military commander in Gaza City, Mahmoud Watfah, were also killed in the attack, as well as other members of the Siam family.
Intelligence for Israeli forces operating in Gaza is supplied not only by army intelligence but by the Shin Bet, Israel's internal security service which closely monitors the Palestinian territories. Shin Bet agents are operating with army units in Gaza and they are believed to be responsible for targeting Siam.
Another air attack was carried out against the home of the number two man in the Hamas hierarchy, Mahmoud Zahar. Five bodyguards outside his house were killed but there was no indication that Zahar was inside. Israeli ground troops were reported close to Zahar's home. The senior Hamas figure, Prime Minister Ismail Haniya, is reportedly hiding, together with other Hamas leaders, in a shelter beneath Shifa Hospital, Gaza's largest.
Hamas is not, in Israel's eyes, just as another militant Palestinian faction like those it has battled over the decades but an outpost of militant Islam. Israeli officials sometimes refer to it as "an Iranian division on our southern border". These geo-political implications, like similar ones that exist vis-à-vis Hezbollah in Lebanon, lend the struggle against Hamas great urgency for Israel. In the past three weeks, the air force has destroyed virtually every building in Gaza connected to the Hamas government. Yesterday's attacks indicated that Israel was trying to destroy the political leadership as well.
Wednesday night, as Hamas was signaling readiness for a cease fire, it was assumed that Israeli forces would more or less remain in place in order to avoid unnecessary casualties. Officials gave no indication of readiness to launch the operation's Stage Three, the planned entry into built-up areas. The ferocity of yesterday's attack therefore came as a surprise. Plumes of smoke rose over Gaza from targets struck by the air force and thousands of Palestinian residents tried to find shelter in UN facilities as tanks moved aggressively through the streets, firing at any sign of opposition. Shells struck high-rise buildings, a press center, a hospital and the main UN aid compound. Israeli army spokesmen said the troops were returning fire from those locations. It was revealed yesterday that naval commandos had landed at several points along the Gaza coast at night and were engaged against militants there.
Yesterday's drive in Gaza City was seen by some as an attempt to step up pressure on Hamas which was raising reservations about Egypt's cease-fire proposal. But the vigor with which the attack was pushed home suggests that it was also, and perhaps primarily, intended to impress on Hamas that challenging Israel carries a price.
Abraham Rabinovich for RT
You can share this story on social media: