Israel threatens new operation in Gaza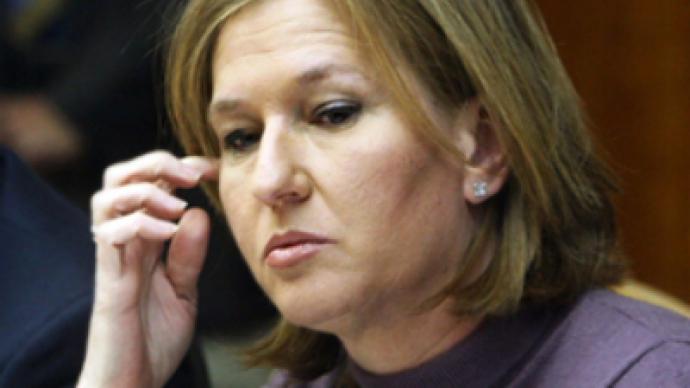 Israeli Foreign Minister Tzipi Livni warned that the Jewish state may launch another military operation, unless Iran stops smuggling weapons into the Gaza Strip.
"Iran must be made aware that the weapon smuggling to Syria, Lebanon and Hamas constitutes a severe violation of international agreements, and must cease," Livni said.
She added: "If the weapons smuggling to Gaza continues Israel will have no other option than to initiate another defensive operation."
Israel started military offensive in Gaza Strip on December 27, saying it wanted to stop missile attacks from the territory controlled by the radical faction Hamas. 1,300 Palestinians lost their lives during the conflict, which led many countries to criticize Israel.
Meanwhile Palestinian militants fired two rockets on Wednesday at Israel's territory. Israeli aircraft struck seven tunnels in the southern Gaza town of Rafah several hours later in response, the Israeli military said.
You can share this story on social media: