Is Ukraine's NATO policy dead?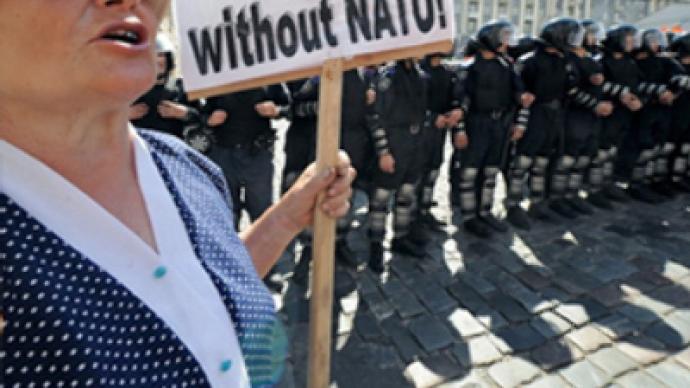 The Ukrainian government is no longer interested in joining NATO, according to a leading expert on the country's foreign policy.
Anatoly Oryol, director-general at Ukraine's Centre for International and Comparative Studies, believes the authorities in Kiev have stopped conducting a pro-NATO policy.
He presented his views on Tuesday at the conference on European security, arranged by socialist parties at the European Parliament, the UNIAN agency reports.
"I think I wouldn't be wrong if I solemnly proclaim the death of Ukraine's policy aimed at its NATO membership, no matter what my country's officials would possibly be saying about the issue," he said.
Oryol also pointed out that, according to the latest opinion polls, only 13% of Ukraine's population support joining NATO. He also said Kiev's decision not to take part in NATO-led games in Georgia, scheduled for May 2009, supported his claims. Moscow has already condemned the planned military exercises.
"As recently as two months ago such a turn in the policy was unimaginable," Oryol said.
You can share this story on social media: