NATO to use Ukraine as a transit route to Afghanistan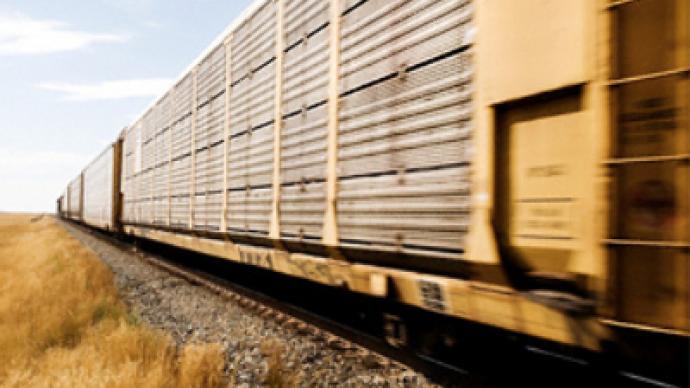 Ukraine and NATO have agreed to transit nonmilitary cargo via Ukrainian territory to support international security forces in Afghanistan. Earlier, the United States agreed on the same with some Central Asian states.
Following approval of the draft agreement by the government on March 25, the document was signed this Thursday in NATO's headquarters by the alliance's Secretary General Jaap de Hoop Scheffer, and Ukraine's envoy to NATO Igor Sagach, reported RIA Novosti with a reference to Vasyl Kyrylych of Ukraine's Foreign Ministry's press service.
The exact route of the transit is not specified.
Ukraine is not the first CIS state that has agreed to allow such transit. In spring 2008, Russia and Kazakhstan also confirmed their readiness to help the alliance deliver its nonmilitary cargo via their territory to Afghanistan.
Andrey Nesterenko from Russia's Foreign Ministry reminded on Thursday at a press-conference in Moscow that the trial stock was sent in February-March from Latvia to Central Asia through the territory of Russia, following a request from the American side. The Russian diplomat pointed out that Russia was not requested to transit any military cargoes in support of NATO's operations in Afghanistan.
Among other Central Asian states allowing NATO to transit its nonmilitary cargoes en route to Afghanistan, are Tajikistan, Kazakhstan and Turkmenistan.
On Friday, the United States also agreed with Uzbekistan over the issue, RIA Novosti reported with a reference to a Pentagon representative. The agreement aims to facilitate transit of food, medications and construction materials for the needs of security forces.
The US was particularly desperate to sign an agreement amid recent plans of Obama administration to boost the numbers of troops in Afghanistan as response to increased activity of Taliban militants.
You can share this story on social media: