Iraqi president refuses to execute Saddam's minister Aziz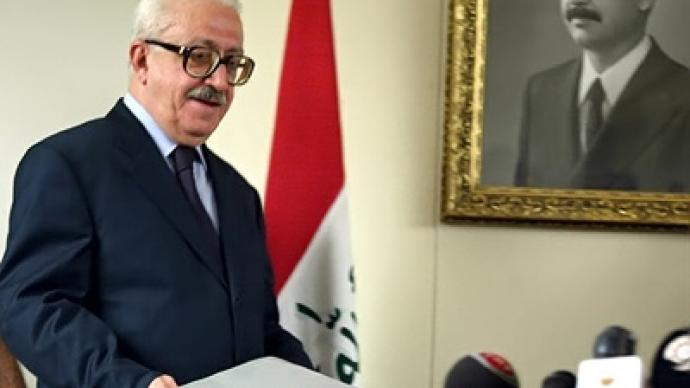 Iraqi President Jalal Talabani said he will not sign an order to execute Tariq Aziz, the foreign minister in the government of Saddam Hussein, who was sentenced to death by an Iraqi court last month.
In an interview with French television France 24, the Iraqi president cited Aziz's old age and Christian beliefs as the reasons why Talabani sympathizes with Aziz and does not want him to be executed.Tariq Aziz was sentenced to death by Iraq's high tribunal in October. The former minister, who was the international face of Saddam Hussein's regime, was found guilty of the persecution of Shiites. Aziz, who is now 74, is serving a 22-year term for other crimes committed under Hussein.It is not yet clear if there is a way to overturn Talabani's resistance and carry out the sentence.The ruling of the tribunal sparked international condemnation. Russia, the Vatican, the EU and UN officials objected to the decision, saying it was inhumane to execute an old and severely ill man.Some observers suggested that the move was an attempt to distract public attention from the scandal over WikiLeaks files, which allege that the current Iraqi government was involved in various crimes.
You can share this story on social media: