Iran pledges to continue nuclear development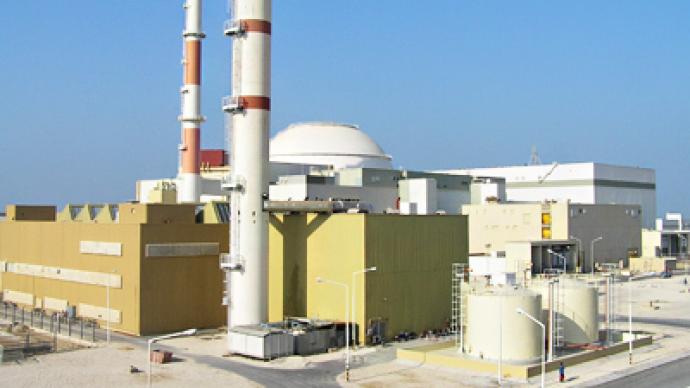 A top Iranian nuclear official has blasted the US and EU for questioning the peaceful nature of its nuclear program and said that the Bushehr nuclear station would start working on time.
Russia's ambassador to Tehran also said that the project will start in the nearest future. The interview by Ali Asghar Soltanieh, Iran's Ambassador to the International Atomic Energy Agency, was aired by the Iranian state television Press TV earlier this week. The official once again stressed that the Iranian nuclear program is purely peaceful and at the same time stressed that neither sanctions nor possibility of a war would stop his nation from continuing the uranium enrichment. The Iranian official also shed some light on the controversial developments at the Russian-built nuclear power plant in Iran's Bushehr. Recent reports said that Russian specialists unloaded the fuel from the reactor, apparently due to a minor fault in water pumps. The Iranian side quickly refuted the report about the unloading and specialists from the IAEA called the move "unusual" in their special report on the Iranian developments.Soltanieh said that the Bushehr project was being completed according to the contract with Russia and that the Iranian side expected Russia to fulfill their obligation in a timely manner.The Russian ambassador to Tehran, Aleksandr Sadovnikov, also has played down the reports of a delay in the Bushehr launch. He said that nuclear fuel would be removed from the reactor for maintenance, and this would hamper the facility's launch."We are sorry, of course, that some incidents delay the launch, but it is best to be on the safe side here," the ambassador said.The nuclear power plant is a very complex structure, and its safety should be treated with all due responsibility, Sadovnikov said. Nevertheless, Bushehr nuclear facility will be launched in the nearest time possible."We will complete this [project], I have no doubts about it," he said. "These are not just words, this is our goal as much as Iran's…So I think we will complete it, with some delays, but any time now," he concluded.Russian Foreign Minister Sergey Lavrov also claimed a short time earlier that the delay in the Bushehr launch was of a purely technical nature and will be resolved within two or three months. This was the most precise date either side gave on the possible date of the reactor's launch.
You can share this story on social media: