Central Election Commission suggests bloggers keep quiet on the eve of elections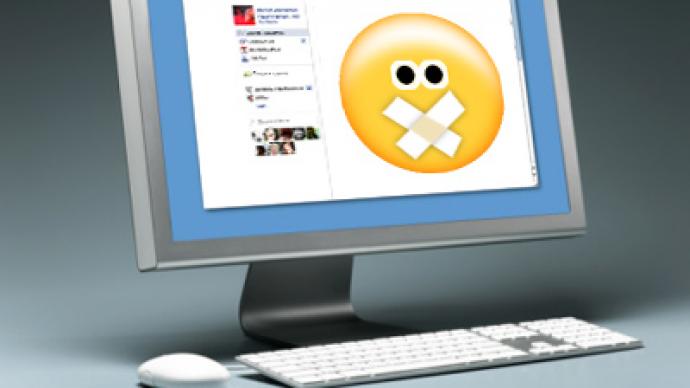 Prior to the upcoming parliamentary and presidential elections in 2011 and 2012, Russia's Central Election Commission (CEC) has suggested banning campaigning on the Internet blogs on the eve of the voting day.
A member of the CEC, Maya Grishina, voiced the initiative at parliamentary hearings devoted to legal regulation of the Internet, reports online newspaper gazeta.ru. According to the proposal, a law controlling political campaigning on the World Wide Web should be introduced. Grishina believes that Internet blogs should be equated with the mass media and therefore must refrain from election campaigning on the so-called "day of silence", which is observed in many countries including Russia to allow people make their final decisions in a calm atmosphere before casting their ballots. Grishina observed that, for instance, on LiveJournal, the majority of blogs and comments are open for all Internet surfers. What concerns the CEC official is that the web source is regularly used by bloggers for political campaigning on the day of silence and, also, exit polls are often published there before the polling stations close.The official noted that there is nothing wrong with "private" discussions and campaigning on the web as long as only registered users could have access to them. For better control over the bloggers' political comments, Grishina also suggested creating special websites where "aggressive campaigning" would be allowed. "Our task is to lift unjustified restrictions and, at the same time, create conditions to immediately counter violations," she explained. The CEC member said that a "neutral public organization" could work on the creation of such a campaigning website and then monitor what happens there, banning illegal posts. The official did not clarify how exactly such web sources should look. So far the idea has not garnered much support among politicians. Ilya Yashin, the leader of the opposition movement Solidarity said it is "stupid and unrealistic". "It is impossible to make American websites, such as the Facebook, observe Russian laws. The internet is a global space," he told gazeta.ru. He added that there has always been campaigning on the internet and that is the very value of the web, not matter if the ruling party likes it or not. Denis Terekhov, Director General of the Social Networks Agency, said called the CEC initiative strange. "That way we can end up banning political discussions at home," he commented. However, the idea of making special websites for political campaigning is quite reasonable, though hardly realistic since it is unlikely that they would ever become popular among web surfers. "People communicate on the sites where they want to, but not where they have to," he said.
You can share this story on social media: