International justice becoming a tool for settling scores – Russian constitutional judge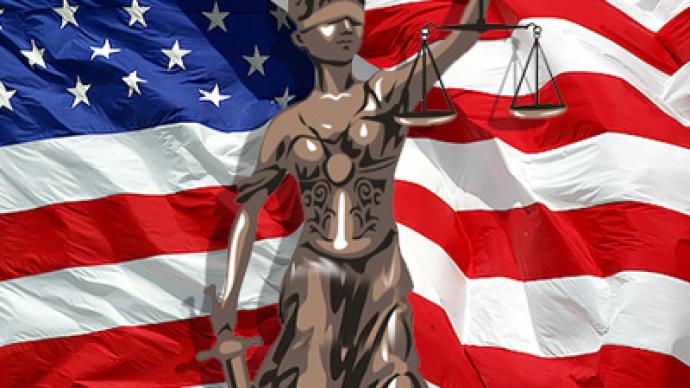 World powers more and more often use international justice as a means to settle personal scores, believes chairman of Russia's Constitutional Court Valery Zorkin.
He made the statement in his address at an international conference dedicated to the 65th anniversary of the Nuremberg trials in St. Petersburg."Excessive use of the institutions of international justice can lead to a situation when such justice ceases to be an international arbitrator but turns into a mechanism in the hands of one of the superpowers or a group of powerful states," he said. As a result, he believes justice can soon be substituted with "trivial settlement of scores in the form of court verdicts."Specifically, Zorkin talked about the United States, which in his opinion attempts to extend its jurisdiction to other countries making them obey American laws."Hailing US initiatives in the fields of fighting corruption, terrorism and drug trafficking, at the same time we have to admit that some of these initiatives enlarge the jurisdiction of American courts too much, almost to the whole of the world," Zorkin added. In his opinion, national legislation can be replaced by international jurisdiction only in a case of collapse of national statehood. Returning to the main topic of the conference, he cited the example of Nazi Germany and said that was exactly the case when an international tribunal was needed. Earlier, the head of the Constitutional Court urged the use of some of the US' achievements in the reform of Russia's court system and its positive record in fighting organized crime.In recent years, there have been at least two controversial cases that have come into the spotlight and of which Russia has been highly critical. Russian citizen Viktor Bout, accused of illegal arms trade, was extradited to the US from Thailand despite Moscow's protests. The trial is scheduled for September. Another Russian national, pilot Konstantin Yaroshenko, was arrested in Liberia in May last year. He is charged with attempted drug trafficking to the US. The verdict is expected to be announced on July 28. In both cases Moscow has insisted the defendants should be tried on Russian soil.
You can share this story on social media: