Russian court acquits politician of humiliating former child inmates of Nazi concentration camps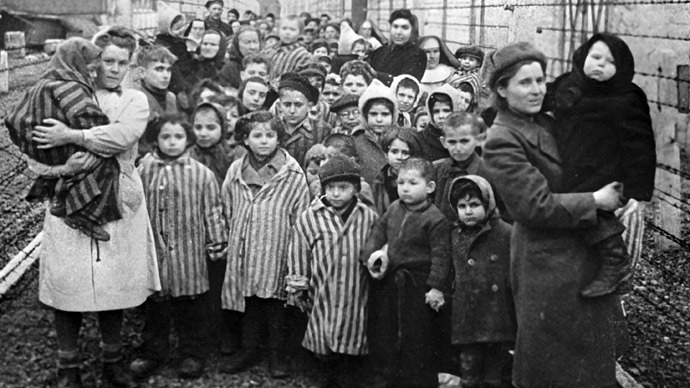 A court in western Russia's Smolensk Region has canceled a ruling ordering a member of the local legislature to pay compensation to former inmates of Nazi concentration camps, who claimed that the politician insulted them in a public speech.
The acquittal concerned a scandal last year in which Andrey Yershov, a member of the Smolensk city council, opposed paying benefits to former child inmates of Nazi concentration camps. "What do we owe top these inmates? The fact that they were not finished off?" the deputy said in a speech to the council, immediately sparking a burst of reprimands from fellow politicians, the public and organizations that represent victims of Nazism.
The governor of the region suggested that Yershov should apologize and leave Smolensk. Yershov did apologize, saying that his words were taken out of context and that he had actually suggested granting benefits to all children of the war, not only to those who were put in concentration camps. After these remarks he remained both in Smolensk and his post, only resigning as the head of the ethics commission of the city council.
Two former child concentration camp inmates sued Yershov and won compensation of 10,000 rubles (about $330) each, after the court ruled him guilty of publicly humiliating the dignity of a person based on their belonging to a social group.
The deputy appealed the ruling, and after a lengthy process a regional court overturned the ruling.
The court officials refused to comment on the decision, saying that all documents on the case will be prepared in two weeks' time.
A top official of the parliamentary majority United Russia announced on Wednesday that the party supported the petition in which citizens called for early termination of Yershov's powers as a legislator. "People like Yershov have no place in a civilized society, even more so in a power structure," the secretary of United Russia's General Council, Sergey Neverov, has said.
You can share this story on social media: