Ingush leader discusses terrorism with public and elders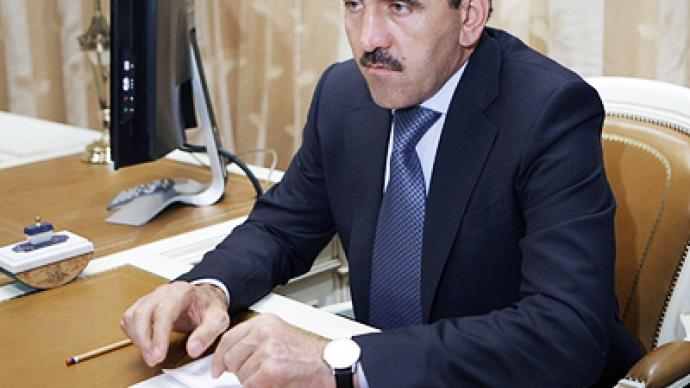 Head of the Russian republic of Ingushetia Yunus-Bek Yevkurov has said relatives and the general public should prevent youths from joining militant groups.
The Ingush authorities intend to continue discussing the terrorist act at Domodedovo Airport with public organizations and elders. Yevkurov confirmed on Wednesday that the suicide bomber was Magomed Evloyev from Ingushetia. His brother and sister, suspected of collaborating with the terrorist, have been detained. Special services are conducting an operation in Ingushetia to identify possible accomplices in the bombing.  The North Caucasus republic's authorities have held several events where representatives of public organizations condemned the terrorist act. The situation will be also discussed at the meeting of top officials with the council of teips, traditional Ingush tribal organizations.Presidential envoy the North Caucasus Federal District Aleksandr Khloponin believes public councils could be instrumental in fighting terrorism. Last week, he discussed the creation of the district's Council of Elders with candidates from North Caucasus republics.Khloponin warned that the average age of militants has dropped to 18 over recent years. Youths are attracted by illegal armed groups that "use Islam as cover to commit crimes," he said. Yevkurov met this week with the parents of Evloyev and with the relatives of young men who have joined militants' groups. He believes the parents bear responsibility for their sons who join illegal groups. Some young people do not trust the republic's head, muftis, their own parents, or their elders, Yevkurov said. But those "who do not know our customs and elementary aspects of religion become an authority for them," Interfax quoted him as saying. The Ingush leader urged the relatives of those who have become "a threat to the public" to persuade young people to return to peaceful life. Their security and rights would be guaranteed, he said.
You can share this story on social media: