Increasing Islamophobia in Europe dangerous trend – Turkish leader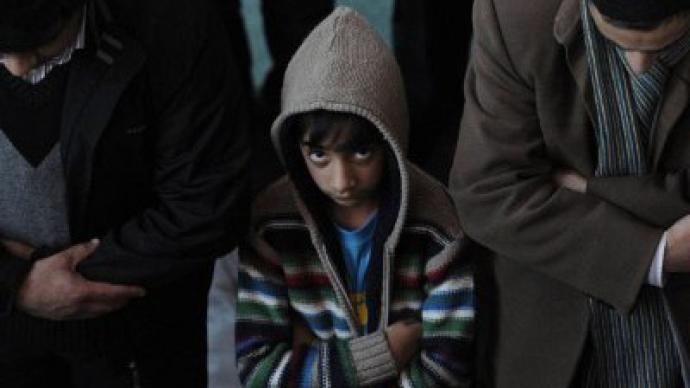 Racism and Islamophobia have flooded Europe, believes Turkish President Abdullah Gul, who has addressed the Yaroslavl Global Policy Forum. He has called for the adoption of a new diplomatic language to fight this trend.
"We are seriously concerned about racism and Islamophobia in Europe," he said, adding that more resolute steps should be taken to fight this. "Europe will have to put up with the arrival of more immigrants and accept diversity," President Gul stressed. "I am sorry to say that whenever we have expressed our concerns with regard to right-leaning movements to our counterparts in the past, we observed that they turned a blind eye to this matter due to domestic political reasons," he said. "This is also because it requires greater effort to treat and overcome recurring ailments such as racism and xenophobia in the West than address the problems in the East, which are mostly due to underdevelopment."In this regard, he went on to say "the threshold of tolerance should be continually raised." In his opinion, the first step in this direction is the change of rhetoric and adoption of new political and diplomatic language.He also said that Turkey is developing democratic reforms and values of multiculturalism. And Europe he said should not abandon multiculturalism it once proclaimed. Abdullah Gul pointed out that his country supports the "wave of democratic changes in North Africa and the Middle East and fair demands of reforms by the people". He noted, though, that his country has already passed this stage, but continues democratic reforms and plans. For this purpose, they plan to draft a new constitution.The Turkish leader noted that "increasing ethnic, cultural and religious tensions can result in tensions and division in society," but it is the state that must control these processes. "The task of the state is to secure for all its citizens, regardless of religion, language and race, equal constitutional rights and…equal opportunities," Abdullah Gul said.
You can share this story on social media: