Moscow protesters get two 'Hyde Parks' for rallies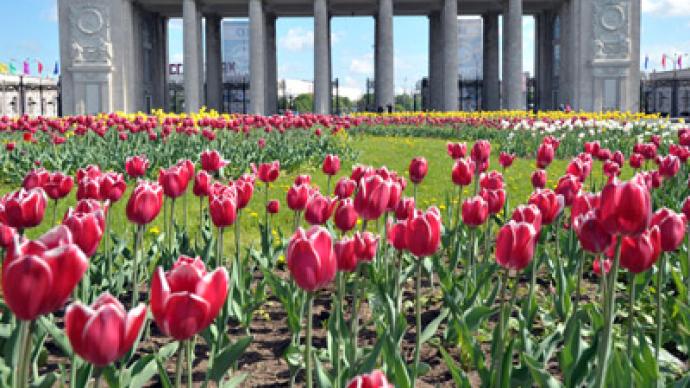 Moscow authorities have picked Gorky Park and Sokolniki as sites for hosting analogues of London's Speakers' Corner. The opposition complains though that both locations are quite far from the city center and are not suitable for mass events.
Each of the venues – scheduled to be ready by early winter – will accommodate up to 2,000 people. Unlike the present situation, no approval by the authorities will be required to hold public gatherings in Moscow's "Hyde Parks" unless the turnout exceeds the venue capacity. According to Aleksey Mayorov, head of the Moscow Department for Regional Security, the new experimental platforms are more suitable for people who simply want to have their say, rather than for large political parties. Since the beginning of the year, the mayoral office has received 250 applications for rallies with fewer than a thousand participants – "which is 89 per cent of all the applications," the official told journalists. A special website is planned on which anyone will be able to register a request to hold a gathering, and then simply turn up at "Speakers' Corner" at the appointed time.If the experiment proves successful, more such places may be created in the Russian capital. Meanwhile, the opposition is rather skeptical over the idea. A member of Fair Russia party, Dmitry Gudkov, insists that only the center of the city is suitable for protest rallies. The point of such events is to put pressure on authorities, rather than "show off in front of cameras," he told RIA Novosti. "It's absolutely senseless to drive the opposition into some ghetto since it will not be heard there, and our demands and complaints will be left without public attention," the lawmaker stated. Galina Mikhalyova of the Yabloko party believes that no one will go to such "reservations for protesters."In her opinion, a lot of effort will be put into the creation of the "Hyde Parks", but it will yield "zero results". The Moscow government vowed that protesters would still be allowed to hold their events in other parts of the capital. Thus, the politician observed, the point of establishing these new sites is not clear.Sergey Udaltsov, leader of Left Front movement, has no complaints about the locations chosen by authorities. However, he believes that they should have discussed them with opposition figures. "These sites are quite acceptable for 'Hyde Parks,' but we need to understand that they will not limit protest activity. That is, mass protests will not be held there, there will be held in the old format," he told Interfax. Neither of the venues will be large enough to host mass protest actions similar to those that followed the December 4 parliamentary vote, when tens of thousands took to streets demanding fair elections. Organizers of the so-called March of Millions will still have to get their gatherings approved by authorities.