Russia's top rights watchdog pushes for protection for govt critics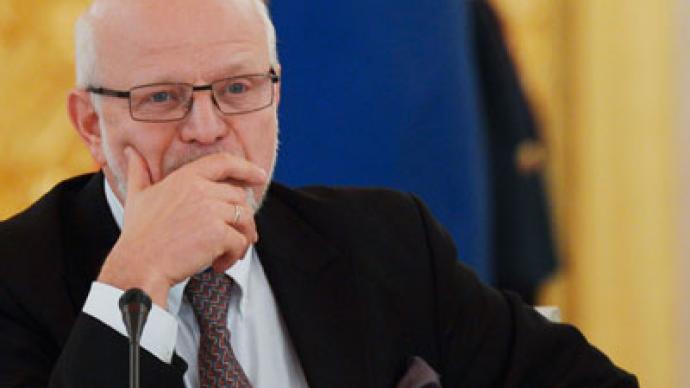 Russia's Presidential Council for Human Rights has suggested the reduced sentencing for libel and the decriminalization of insulting state officials. The body also proposes to oblige civil servants to respond to criticism in the media.
Under instruction from President Vladimir Putin, the council's working group also developed a clearer definition of 'libel', writes Kommersant daily on Friday. Last year the adoption of a law that re-criminalized defamation in Russia stirred up a wave of criticism, with opponents of the move seeing it as "repressive." Currently, the Penal Code defines slander as "the distribution of false information that discredits the honor and dignity of another person, or damages one's reputation." Under amendments proposed by the rights advocates, it should be described as "the distribution of false information about a person's private life with the aim to smear their honor and dignity."Besides that, the Rights Council suggested to reduce the maximum punishment for slander from the current 480 hours of community service or a fine of 5 million roubles (over US$166,000) to 240 hours and 120,000 roubles (US$ 3,990). The authors of the document would prefer to remove libel from the Penal Code – which had been done back in 2011. "The past six months [since its re-criminalization] have shown why it has been returned. It's a baton against everyone who talks too much – journalists and public activists," believes Pavel Chikov, a member of the council's commission on the freedom of information. "At least, the council has suggested to remove [from the law] patent absurdity," he told the daily. The rights watchdog is also pushing for the repeal of the article imposing criminal liability for insulting a representative of authority. After insults to any other citizens were de-criminalized in December 2011, it now appears unfair.At the same time, in the view of the authors of the amendments, everyone who criticizes the government should be protected by law. They suggest introducing a punishment of an up to $66,000 fine or up to 2 years of corrective labor – for "pursuing for criticism."In case the amendments get support from over a half of the 62-member Rights Council, they will be forwarded to the Presidential Administration for consideration.
You can share this story on social media: