'Repressive' libel punishments slammed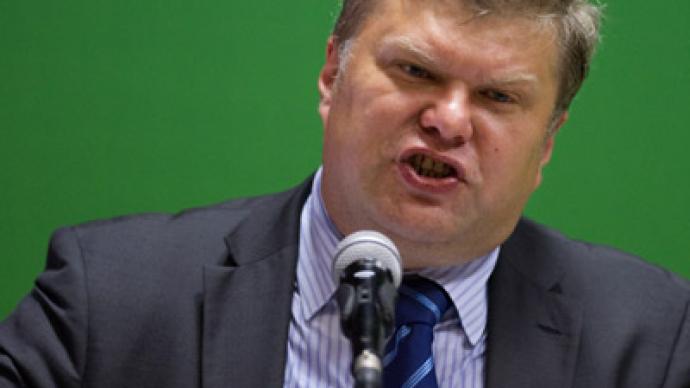 The Russian opposition has labeled the bill re-criminalizing defamation "repressive". President Putin signed the document, dramatically increasing punishment for libel on Monday.
The chairman of liberal party Yabloko, Sergey Mitrokhin, believes that the amendments returning defamation from the Administrative Offense Code to the Penal Code should be looked at in conjunction with the recently-adopted anti-rally law and the bill assigning "foreign agent" status to politically-active nonprofits funded from abroad.
These laws are unconstitutional and are aimed at imposing greater pressure on Russian society, the politician stated in a comment to Interfax. Yabloko activists are set to continue fighting the amendments until they are canceled, Mitrokhin added.
Another opposition leader, Boris Nemtsov, thinks that the law on libel is "is a repressive mechanism" that the government will attempt to use against both the opposition and journalists. He expects that the number of lawsuits against reporters will skyrocket after the signing of the amendments.
Under the newly-signed federal law, slander is punishable by community service or a fine of up to 5 million rubles (over US$155,000).
Earlier in July, Putin said that he did not consider restoring criminal punishment for defamation "an excessive" measure. He did not rule out, though, that libel might be removed from the Penal Code again in future.
"When we lack the general culture, ethical and moral restraints, then [laws] should certainly be introduced… I don't think that what we did was excessive," the president said.