Lower House gets own shooting ranges
Published time: 23 May, 2012 10:48
Edited time: 23 May, 2012 14:49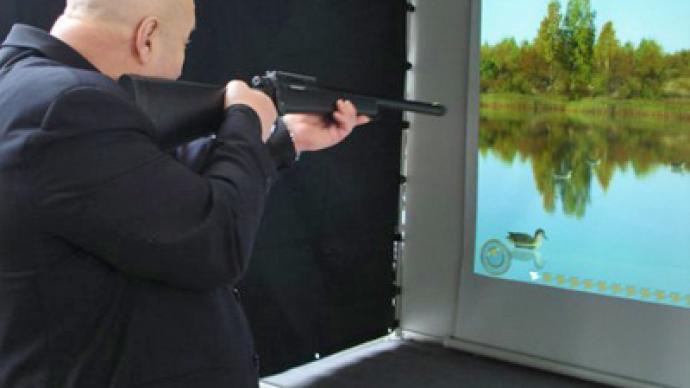 Two shooting ranges have been set up inside the State Duma in central Moscow, allowing MPs to hone their weapons skills for free.
The ranges were opened as part of an exhibition featuring model tanks and other combat vehicles, and dedicated to the paramilitary society DOSAAF. Founded in the Soviet era, before WWII, DOSAAF has recently been revived as branches are being opened throughout the country.
Organizers of the exhibition told the Lifenews.ru website that two Russian-made electronic shooting ranges called Rubin and Skat also formed part of the display. Both systems are used in DOSAAF for training in Olympic target shooting and in tactical exercises.
Rubin and Skat consist of an electronic projector that can create target images on any white screen, and special pistols connected to a computer. Both systems are built in the Siberian science city of Novosibirsk and experts note their mobility and ease of use.
Russian parliamentarians will be allowed to use the firing ranges for free for the whole period of the exhibition, the organizers said.