Duma demands investigation into 'March of Millions' violence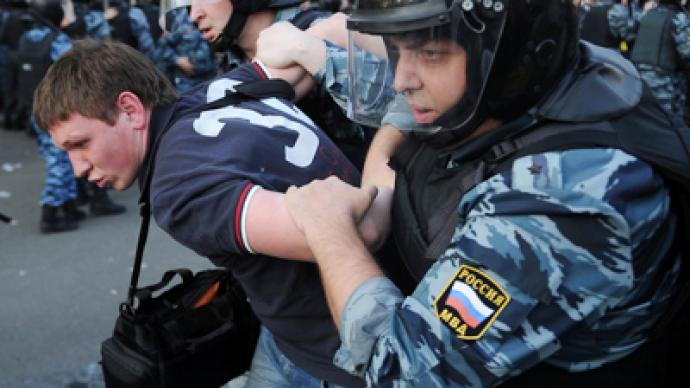 The State Duma has adopted a statement on the so-called March of Millions on May 6. In it, the lower house demands to investigate into provocations which resulted in violence.
The document, approved in a 236 against 152 vote, says that opposition members violated requirements to this kind of civil actions and public order rules. The statements also notes that there were calls to mass disorder."Some of [the protesters] were wearing masks and not only behaved aggressively, but also attacked policemen," the authors of the document stress.
The State Duma has called for a probe and to bring those responsible to account.
Parliamentarians also think it necessary to introduce harsher punishment for similar provocations and violations of mass rallies rules. Earlier, the United Russia party submitted to the State Duma proposed amendments to the Civil Code. If approved, fines for organizers of rallies could reach 1.5 million rubles (around US$49,000).
On May 6, after the sanctioned opposition March of Millions in central Moscow, a group of opposition leaders broke away from the crowd to stage a sit-down strike on Bolotnaya Square claiming that their supporters were obstructed from joining the rally.
The conflict quickly escalated into clashes between security forces and radical demonstrators in several locations near Bolotnaya Square.
You can share this story on social media: