"No hope for settlement in Libya" – Russian MP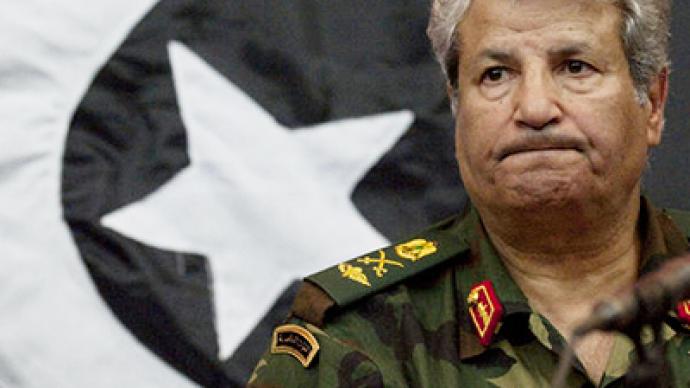 The killing of the head of the Libyan rebels' armed forces, Abdel-Fattah Younis, will not influence the balance of forces in the country, believes head of the State Duma Committee for International Affairs Konstantin Kosachev.
The Physical elimination of certain figures involved in the conflict in Libya cannot dramatically change the situation in the region, the parliamentarian told journalists on Friday. "There is no hope for the settlement of the situation in Libya," Kosachev said. "Rebels are not ready to give up and lay down their arms. For many of them, this would be a death sentence." Abdel-Fattah Younis had previously served as the interior minister under the Gaddafi regime, but upon defecting he was given a top position within the NTC. His death was announced on Thursday by the head of the rebels' National Transitional Council (NTC), Mustafa Abdul-Jalil, during a news conference in Benghazi. While it was revealed that Younis was shot by gunmen, further details are as of yet unknown. There has been speculation on whether he was killed by Gaddafi loyalists or his own camp. The Russian MP is convinced that peace in Libya can only be reached through large-scale political dialogue and compromise. These agreements should not only provide for Libya's future development, but also give security guarantees to all the parties involved. For now, Kosachev said he does not expect any dramatic changes, "for better or for worse."Mass protests against the 40-year-long regime of Muammar Gaddafi broke out in the country in mid-February. Since then, the country has been gripped by an armed conflict between government forces and rebels. In March, the United Nations introduced a non-fly zone over the country, which was followed by the launch of an international military operation to protect Libyan civilians from Gaddafi. Moscow abstained in the UN Security Council vote on the resolution authorizing the use of force in Libya. At the same time, on the initiative of President Dmitry Medvedev, Russia adopted legislative amendments banning the sales of arms to Libya, while also refusing Gaddafi and his close circle the right to enter the Russian Federation. Medvedev has been unequivocal in averring that Gaddafi "has exhausted his legitimacy and must go." Nevertheless, Moscow has repeatedly criticized the Security Council resolution, warning that it could lead to a lengthy war with numerous casualties.
You can share this story on social media: