Holy Sambo! Orthodox movement to teach self-defense to parish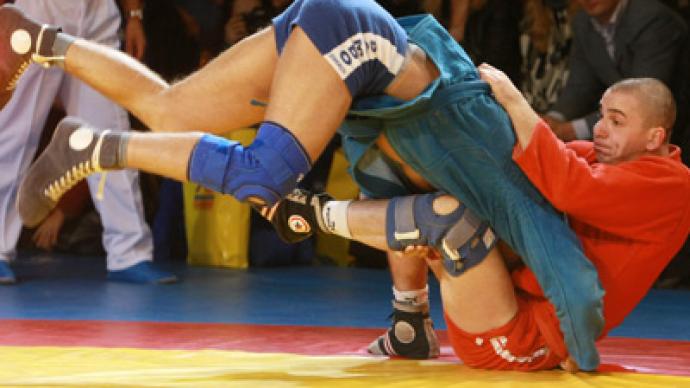 The head of the Orthodox Christian movement Holy Rus is suggesting churches hold courses in the Russian special forces combat system called Sambo so believers could protect holy places.
"We propose to open Sambo classes in every church," IvanOtrakovsky said in a press release. He has already suggested the setting up of Orthodox Christian neighborhood watch groups that would protect holy sites and generally support public order.
The address appeared after a Moscow cleric called on his parishioners to physically resist anyone who tries to commit blasphemy or any insulting actions inside a church. The initiative, published in the Russian Orthodox newspaper, immediately drew criticism from the regular media. The official church has not yet issued any comments.
Sambo is a combination of self-defense techniques (the very name is a Russian acronym for self-defense without weapons) developed in the 1930s by the Soviet special services. The system is based on traditional wrestling styles of former Soviet republics, but closely resembles judo and jujutsu.
The suggestion has been made as Russia is facing a wave of blasphemous acts, mostly the cutting down of memorial and graveyard crosses in remote regions of the country. It started after a court in Moscow sentenced three girls from the Pussy Riot punk band to two years in prison for performing inside Moscow's main cathedral. One of the girls had her sentence changed to two years on probation after an appeal.
The Pussy Riot stunt and the subsequent acts prompted the Russian parliament to approve a special bill, introducing the crime of "insulting a believers' feelings" which can now be punished with up to five years in prison.