Russians want Church out of politics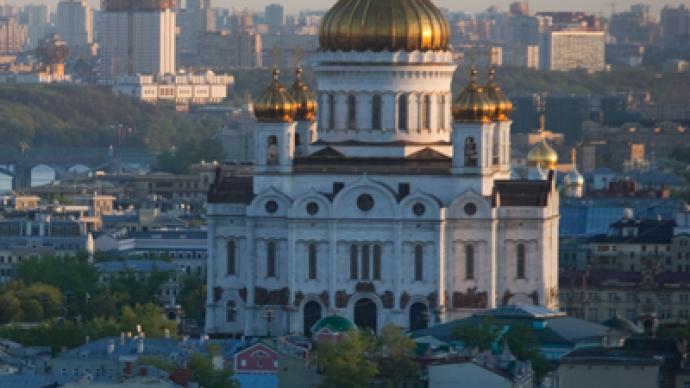 Three quarters of Russians believe the Russian Orthodox Church should keep away from politics, while half of the citizens think the Church has some influence on the country's internal affairs, a poll has revealed.
The Russian Public Opinion Research Center (VCIOM) conducted the survey to find out what ordinary people think about relations between Church and the state, and what they should be.According to the pollsters, the number of those who recognise the Church has a hand in domestic policies has grown from 44 per cent to 50 per cent within the past two years. Some 43 per cent of respondents also feel it interferes in external affairs. Almost two thirds of citizens say the Church has an impact on the spiritual and ethical life of society. Nevertheless, about half of those questioned say the institution plays no role in their lives. At the same time, slightly less than a quarter of people would like the Church to be more involved in solving problems important for the country, while 19 per cent see too much involvement.When asked how the Orthodox Church should build its ties with the government and society, 44 per cent of people stressed that it should deal with morality issues, but stay away from politics. About a third believes the Church's business should be limited to faith and religious problems. Only 17 per cent of Russians would like clerics to actively participate in sorting out modern society and state problems.Still, quite a large part of society – 43 % – described the relations between the Church and the government as balanced and harmonious. The Orthodox Church involvement in several recent scandals – including the Pussy Riot case – has lately made it target of criticism in the media and among Internet bloggers. The trial over the female band's protest – the so-called 'punk-prayer'- in Christ the Savior Cathedral has also split Russian society. While some suggest the girls insulted both the Orthodox Church and believers and should face a long jail term, others insist the best demonstration of Christianity would be the release of the young women who have already spent five months behind bars.Another row-provoking incident – with Patriarch Kirill's luxury watch vanishing from his hand in one of the photos on the Church's official website – only added fuel to the fire. The Church, in response, accused the media of launching an information war against it. On Sunday, speaking at Kolomenskaya Spiritual Seminary, Patriarch Kirill stressed that the majority of Russian Orthodox priests serve God and believers altruistically and seek no profit. And they will continue doing so despite libel against the Church and its representatives, he stressed.
You can share this story on social media: