Russian Prosecutor General seeks opposition deputy's early resignation
Published time: 1 Sep, 2012 21:56
Edited time: 2 Sep, 2012 01:56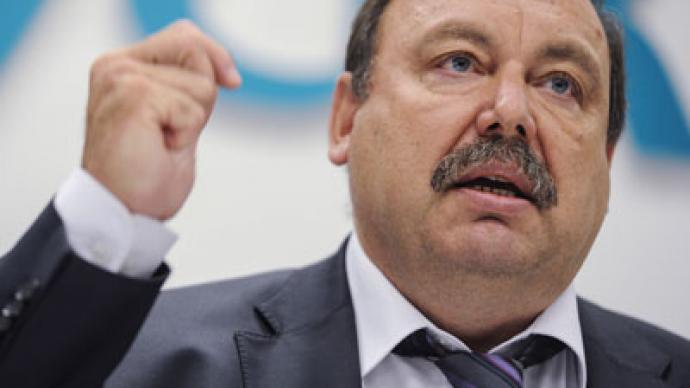 Russian Prosecutor General Yury Chaika has insisted that State Duma deputy Gennady Gudkov of leftist party Fair Russia is stripped of his post, Gudkov said on Saturday.
­A copy of a one-and-a-half-page letter from the prosecutor general was delivered to Gudkov's parliamentary office Friday evening.
"The letter was addressed to the speaker of the State Duma, Sergei Naryshkin, and was entitled 'On Violations by the Deputy Gennady Gudkov of the Rules on the Exercise of his Powers, and of Ethical Standards,'" Gudkov told Interfax.

Earlier, a letter containing the same allegations and grievances against Gudkov was sent to the Duma by the country's Investigative Committee.
"We regard it as necessary to consider the early annulment of the powers of the State Duma deputy Gennady Vladimirovich Gudkov," the deputy cited the letter as saying.
According to the Russian Constitution, a deputy cannot be stripped of his or her status before the end of the term without a court ruling, the deputy noted.
Such a move will also give the "go-ahead to extra-judicial removals of undesirable deputies" and is effectively a "blessing for a witch hunt in our country," Gudkov added.
The Prosecutor General's Office and the Investigative Committee did not contact Gudkov or demand explanations about the grievances against him, he said.
Gudkov also stated that a group of European parliamentarians had invited him to Brussels to discuss and "scrutinize all the circumstances" of the situation. 
Several European Union lawmakers "are considering putting on the agenda for a session of the European Parliament an issue of extremely gross violations of principles of parliamentarianism," he said.