Moscow Region governor to quit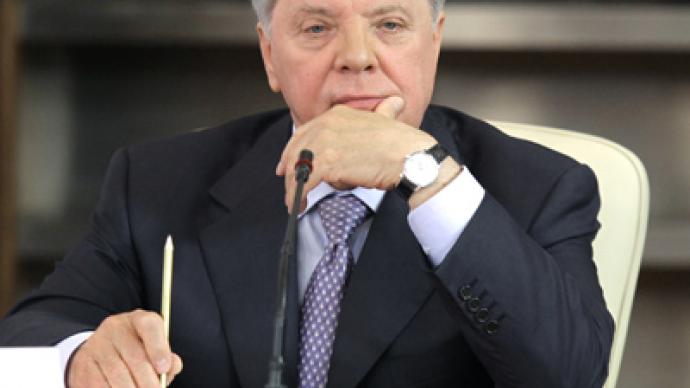 The governor of the Moscow Region, Boris Gromov, is planning leave his post after his current term expires in May this year.
"I have led the Moscow Region for 12 years now and I believe this is quite enough," Gromov's press service quoted him as saying. He thanked his colleagues, saying that they together managed to live through "very difficult times" and make the Moscow Region (Moskovskaya Oblast) one of the leaders of Russia's constituent units in terms of social and economic development.Meanwhile, a source close to Gromov told Interfax that the governor made the decision to resign "after his Friday meeting" with President Dmitry Medvedev. Gromov, 68, announced that he would ask the president and the ruling United Russia party not to consider his candidacy for a new term. It is yet unclear who will become a new person in charge of the territory that covers over 45,000 square km (which is larger than Switzerland or the Netherlands). Among the most likely candidates are Emergencies Minister Sergey Shoigu and Regional Development Minister Viktor Basargin, wrote Vedomosti daily. Earlier, media also named one of the leaders of United Russia, Boris Gryzlov, Transport Minister Igor Levitin and some others. In 2004, gubernatorial elections were canceled and replaced with a system of direct presidential appointment. However, last year, in his annual address to the Federal Assembly, Medvedev suggested a raft of political reforms, including a return to direct election of regional heads. A respective bill was later submitted to the State Duma for approval. The law has not come into force yet, but has already passed the first reading. Therefore, it is yet unclear how exactly a new head of the Moscow region will be appointed, representatives of the regional administration told RIA Novosti earlier.
You can share this story on social media: