GQ's conspiracy "revelations" – much ado about nothing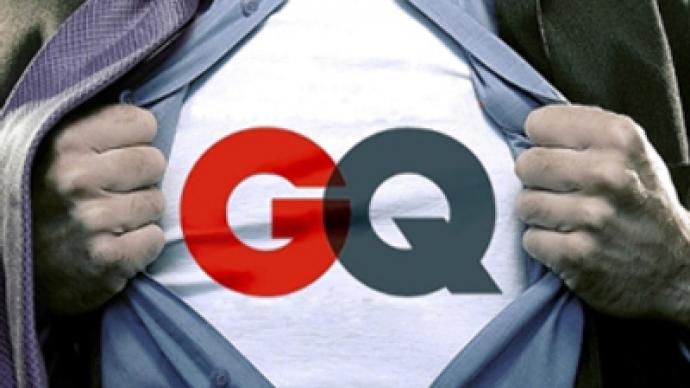 "The GQ article about Putin is crap", said PM's press attaché Dmitry Peskov. The comments were made about a GQ feature in the September American edition of the magazine.
In the article "The Dark Rise to Power", author Scott Anderson challenges the Kremlin's official line on a series of bombings that killed hundreds of people in Russia in 1999. The war journalist claims that Vladimir Putin himself was behind the bombings, or at a minimum knew the FSB was planning such attacks.
The fact that the article was banned by the publisher from distribution in Russia only added to the controversy.
Putin's press office said they found out about the article only after the ban was introduced by Conde Nast, but could still read the copy on the Internet.
"We read a statement from the lawyer for GQ, mentioning the ban of the article in Russia, referring to possible political pressure. It's a pure nonsense! It's not a journalistic material for Russia. It's a continuation of crazy speculations about Putin. I don't think it casts a good light on the American GQ, which we thought of as of a serious publication. It's just the same nonsense as if GQ wrote that the CIA plotted the September 11 attacks."
Earlier, Editor-in-Chief of the Russian edition of GQ, Nikolay Uskov denied that the article was at all banned from being published in Russia:
"All these tales about the FSB are well-known. It's already not news. In 2005 we interviewed ex-FSB officer Aleksandr Litvinenko, where he said the same things."
Nikolay Uskov said he received no letters from the American headquarters to pull the article from the September edition and added that, even if he had received any guidelines of the kind, it was still up to him to decide.
In an interview with RT, Putin's press attaché Dmitry Peskov, said the names of those who were behind financing the dissemination of disinformation and conspiracy theories were well known.
"We know very well people who're standing behind. It's quite obvious. We also know that they're not going to stop. But the more they do it the funnier they look from outside and the less attention they get from the audience."
Peskov condemns the author of the article for linking the 1999 bombings to the killing of Aleksander Litvinenko and journalist Anna Politkovskaya.
"They put all eggs in one basket. Georgia is one story – it's a country. Politkovskaya is another story – it's a victim of those, by the way, who still try to destabilize Russia. Berezovsky is a political fugitive. These dimensions cannot be compared".
When asked what possible implications, if any, could face any of the Russian media if they published the material, Dmitry Peskov said: "None. If you read Russian papers or articles on the Internet, you'd see many materials of the kind."
Ekaterina Gracheva, RT
You can share this story on social media: