Spies are everywhere: Germany accuses Russia of espionage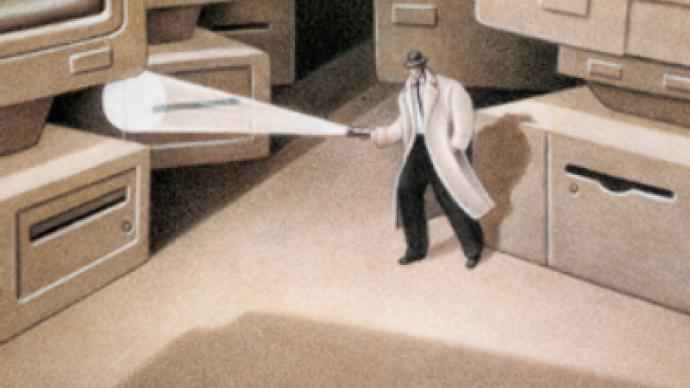 Russia and China are the leaders in spying on German technology and pose a threat to the country, said Interior Minister Thomas de Maiziere presenting an annual report by Germany's internal security agency.
The 300-page report by the Office for the Protection of the Constitution – Germany's domestic intelligence agency – was presented on Monday by its head Heinz Fromm along with Maiziere, Deutsche Welle (DW) writes.
The authors of the report underline that Germany is a country with an economy oriented for the development of technologies and export.
"The situation with dangers [to German economy] is concrete. Such states as Russia and China – via their secret services – actively conduct undercover work in such fields as economy, science and research," the document reads.
According to the data released, Russia and China also "track technical information as well as business strategies."
The most dangerous inquiries, the document states, "are those aimed at mobile communications and computer systems (conducted via internet) of various businesses and state organizations. International financial and economic crisis also has its negative effect upon security structures of private enterprises."
The Interior Minister said Monday that the threat of industrial espionage – which increased in 2009 – was of particular concern to the government. Largely the Internet is to blame, Maiziere said, as the exchange of information via the worldwide web increases the risk of falling victim to spies.
Maiziere noted that currently companies underestimate this risk and urged them to work together with the government to protect technologies from competitors.
"The effectiveness of these measures depends in a large part on the willingness of the companies to constructively implement them," DW quotes him as saying. "Small and medium sized companies don't often have enough awareness of the danger."
Earlier in May, the problem was voiced by the head of Germany's counterintelligence, Burkhard Even. Speaking at a security forum in Bonn, reported Germany's The Local, he claimed that it was estimated that out of the 500 staff of the Russian embassy in Berlin, 150 were working as intelligence agents, disguised as journalists and diplomats – and there might be a lot more of those among about five million Russians living in Germany.
Citing studies, he added that the German economy loses around €50 billion a year as a result of industrial espionage by Russia and China.
However, a former intelligence officer – who refused to have his name published – told RT that it is "a policy of double standards that keeps working against Russia."
"What we can witness today proves that [the accusations by the German side] are not true," he said, adding that the German intelligence agency probably has not worked professionally enough if it comes up with such statements.

"We do not need to steal anything since we can create everything ourselves," the source stressed.
He recalled a phrase by Alexander III of Russia: "Russia has no friends, because of its hugeness. It has only two reliable allies: its army and fleet."
Natalia Makarova, RT
You can share this story on social media: