Georgia torpedoes talks on South Ossetia - Moscow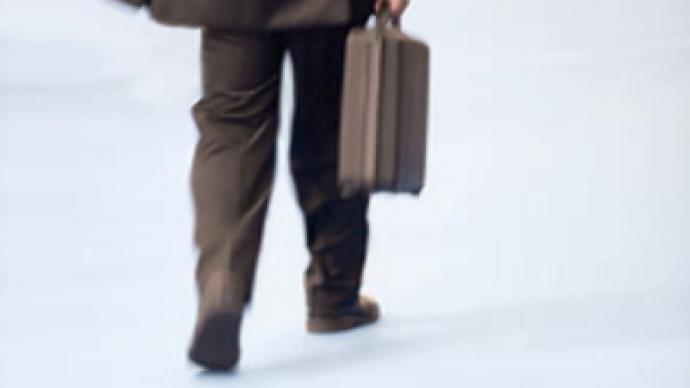 High-level discussions on security and stability in Georgia's neighbouring republics of South Ossetia and Abkhazia in Geneva have been delayed. Russia has accused Georgia of deliberately stalling the first direct talks between the two countries, but Tbili
The first talks between Russia and Georgia since the war in South Ossetia have been postponed until November 18 as there was little chance of a breakthrough.
The UN, the EU, the OSCE, Georgia and Russia were taking part. The discussion focused on humanitarian aid, the return of refugees to their homes and how Russia and Georgia are fulfilling the ceasefire agreement.
The talks stumbled over the participation of South Ossetia and Abkhazia at the meeting. Tbilisi strongly objected to their presence, considering South Ossetia and Abkhazia to be part of Georgia. Russia, on the other hand, insisted all sides in the conflict be heard.
The Georgian delegation left the conference hall when the talks came to the part which included representatives from South Ossetia and Abkhazia. They accused Russia of wrecking the negotiations.
However, Russia's deputy-Foreign Minister, Grigory Karasin, accused Tbilisi of wasting an opportunity to move the dispute forward.
"Everyone was looking forward to the second plenary session, which the organisers referred to as 'informational'. It was expected to feature all representatives – Abkhazian, South Ossetian, Georgian, American, Russian, and those of the co-chair. However, due to reasons unknown to participants of the discussions, Georgia refused to take part in the plenary session, thus depriving us of the opportunity to clearly express our views and opinions, including those we had prepared for the Georgian representatives," Karasin, said.
Abkhazian Foreign Minister Sergey Shamba said that his delegation was prepared for talks with all the participants in Geneva.
Related talks:
International Court rules for protection of South Ossetian and Abkhaz civilians
War over but anger remains: South Ossetians remember
Tshinval tragedy: eyewitness testimonies
Georgian aggression: chronology of war
Tskhinval is 70% destroyed – South Ossetia's Prosecutor General
'Human rights were violated' in Ossetia – European watchdog
You can share this story on social media: