Former Georgian president thanks Medvedev for Victory Day greetings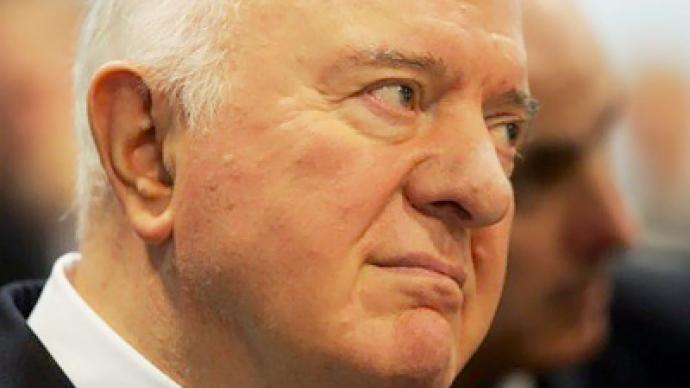 As top Georgian officials ignored or mocked Russia's Victory Day celebrations, the nation's former president Eduard Shevardnadze said he would never forget to congratulate Russians and their leader.
Shevardnadze, who occupied the post of Georgian president from 1995 until 2003 said in an interview with Georgian media that he would advise his successor Mikhail Saakashvili to send a letter of gratitude to Russian president Dmitry Medvedev after the latter greeted the whole Georgian people on Victory Day. "If I were in power I would not leave without a reaction to the Russian president's address to the Georgian people and congratulate the Russian people on Victory Day and also personally thank president Medvedev," Shevardnadze said. The former Georgian leader also praised the Russian president's courage saying that the address showed that Russia was ready for cooperation and friendly relations.Shevardnadze noted that the Russian president had said earlier that though he was not going to communicate with Saakashvili, he understood that Russian and Georgian people could not live without friendly relations. Shevardnadze's statement came one day after Dmitry Medvedev congratulated the Georgian people on the anniversary of the Soviet Union's victory over Nazi Germany in the Great Patriotic War. As the Russian leader addressed the Georgian people directly, the Georgian foreign ministry issued several comments protesting against such practice. Georgian foreign minister Grigol Vashadze also said that his country would celebrate Victory Day on May 8, as done in Western countries. President Saakashvili did not react to Russia's congratulations in any way, but marked the holiday by visiting the grave of Meliton Kantariya, the man who put the victory banner on the Reichstag in Berlin in May 1945. Georgian war veterans held their own celebration by gathering in the center of Tbilisi on May 9. The rally organized by several opposition organizations attracted both the war veterans and political activists who stood for mending relations with Russia. "Yesterday, a former Soviet diplomat and now Saakashvili's foreign minister said that the world was allegedly marking Victory Day on May 8 and Georgia would mark it on May 9. The incumbent regime must have good contemplation over it as it will not succeed in distorting history. The Georgian people have and always will be celebrating the victory over Nazism on May 9, as for this victory the Georgian people sacrificed the lives of 400,000 of its sons and daughters," a former Georgian ambassador to Russia and one of the leaders of the opposition Georgian Party, Erosi Kitsmarishvili, said during the May 9 celebrations. The politician also added that his party will demand Saakashvili's resignation and early elections.
You can share this story on social media: