Georgia to cancel military transit pact with Russia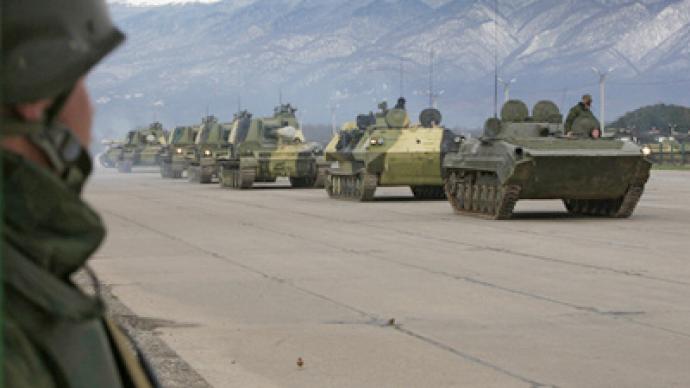 President Mikhail Saakashvili has asked the Georgian parliament to cancel the agreement with Russia on the transit of military cargoes and military base personnel.
The parliament's bureau recommended the committee on foreign affairs consider the president's initiative at a meeting next week. Tbilisi ratified the agreement in April 2006. Deputy Chairman of the parliament's Committee on Defense and Security, Irakly Kavtaradze, said the agreement had expired and it was "senseless" to prolong it because of the current state of relations between the two countries.Russia and Georgia severed diplomatic ties following the Georgian aggression against South Ossetia in August 2008. The Swiss embassies represent both countries' interests in Moscow and Tbilisi.    NATO foreign ministers last week reiterated their position about Georgia's accession to the alliance in the future. At the same time, they made it clear Tbilisi has a lot to do to meet the alliance's criteria. The ministers said the Georgian government should "adopt and implement necessary reforms, and cooperate with the opposition on implementing democratic reforms." NATO Secretary-General Anders Fogh Rasmussen also insisted that Georgia's reforms in the defense and security sectors should be implemented "in the context of wider democratic reforms."As for Moscow, it is open for dialogue with Tbilisi, Konstantin Kosachev, chairman of Russia's State Duma Committee for International Affairs, said during a session of the Parliamentary Assembly of the Council of Europe (PACE) last week. But he stressed this dialogue was impossible on the platform of PACE, which "wrongly classifies" the 2008 events in South Ossetia.
You can share this story on social media: