Georgia strips billionaire politician of citizenship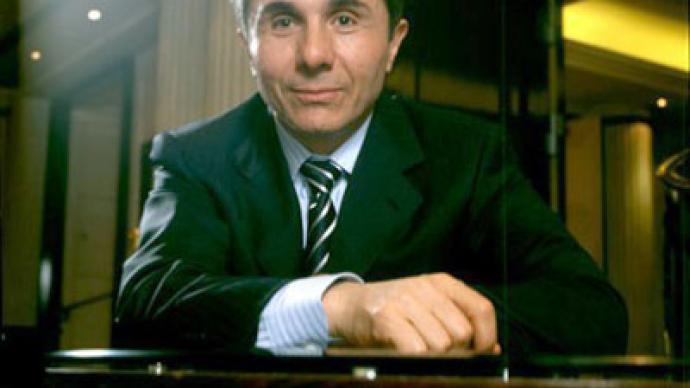 Tbilisi has revoked Boris Ivanishvili's citizenship after the Russian-based billionaire announced his decision to enter politics in an effort to oust President Mikhail Saakashvili from power.
Last week, Ivanishvili, promising to refuse both Russian and French citizenships, as well as sell off his businesses in Russia, announced that he was entering politics. The Georgian Ministry of Justice, however, disrupted Ivanishvili's plans by cancelling his citizenship on the grounds that the businessman, after receiving Georgian citizenship in 2004, also received French citizenship. Georgian law permits its citizens to hold double citizenship, but it is only granted by personal decree of the president after special application. According to Georgian law, without citizenship Ivanishvili, who resides in the west of Georgia, where he owns a bank, agricultural property and wineries, cannot found a political party and also cannot take part in Georgian politics in any form – including sponsorship of any political parties. Ivanishvili, comparing Saakashvili to the late Soviet leader Leonid Brezhnev, said in a statement on Wednesday that he nevertheless will take part in Georgia's political life because "when one loses his motherland nothing has any value". The wealthy Georgian businessman said he is opposing the current Georgian authorities and President Saakashvili because they have driven the Georgian people into misery. "Georgia today reminds the Brezhnev era of stagnation and Saakashvili reminds Brezhnev," Ivanishvili said in his statement. He went on to dismiss Georgia's claims that he was representing Russia's interests as "absurd"."I have not been in Russia for nine years already and the Georgian authorities know very well that I have nothing to do with Russian politics, they need this black PR only to blacken me," he wrote.The billionaire also publicly accused one of his business partners of working for Saakashvili's regime and warned that all attempts to insert spies in his entourage would fail. Ivanishvili, 56, was born in Georgia, but has lived in Russia since the 1980s. Russian Forbes magazine ranks the businessman, worth an estimated $5.5 billion, at 25th place among Russian billionaires. His views and opinions are not well known with the public, however, as Ivanishvili tends to avoid publicity. But it seems that may be changing.
You can share this story on social media: