Lost in translation: Barroso's invitation to Georgia misinterpreted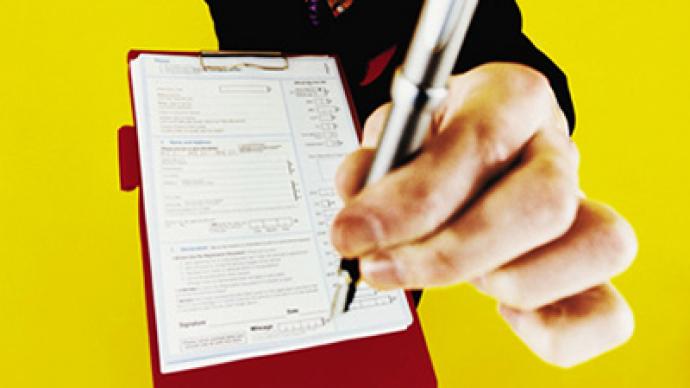 European Commission President Jose Manuel Barroso has suggested that Georgia apply for Energy Community membership. The commission has denounced earlier reports of an invitation for Georgia to seek a place in the EU.
Barroso's statement, made after his meeting with President Mikhail Saakashvili in Brussels, was misinterpreted by Georgian TV and several news agencies as a call to appeal formally for EU membership."Georgia's joining the EU was not discussed at the meeting, but topics related to talks over an agreement on association and a creation of a free trading zone were at the table," an EU Commission's representative told Itar-Tass. Speaking at a joint media conference with Saakashvili on Wednesday, Barroso said that the EU attached "great importance to the crucial transit role" played by Georgia. "I encourage Georgia to formally apply for membership of the Energy Community," he said, cited by Civil Georgia online news outlet.The European Commission head noted that diversification of energy sources, in particular through developing a southern corridor, was "a key priority for the EU."The Treaty establishing the community was signed in October 2005 and entered into force on 1 July 2006. Its main purpose is to provide close co-operation within the European Union and neighboring states in energy sector. So far, Georgia has had an observer status at the group. Barroso noted that the application for the membership would make Georgia more attractive for investors.Saakashvili reiterated that "Georgia's choice is Europe.""Europe; there is no alternative for Georgia, but to be in Europe and hopefully Europe will appreciate that and will more look at Georgia, not just as a neighboring country, but also eventually as a future integral part of this great Union," he told the news conference. He admitted though, that there is a long way to go towards that goal.After his meeting with Barroso, the Georgian leader will head to Lisbon to attend the NATO summit that is to be held on November 19-20. Joining the alliance is yet another goal Tbilisi has been striving towards.Saakashvili is hoping that during the Lisbon gathering, the NATO leaders will confirm their decision made in Bucharest two years ago that Georgia will join the military alliance."We hope that the Lisbon summit will reiterate its commitment to the Bucharest [summit] decisions, as well as reiterate that Georgia is moving successfully on the path of NATO integration," Manana Manjgaladze, spokesperson of the Georgian President, said, cited by civil.ge.
You can share this story on social media: