Moscow says Georgian sabotage groups operate in Abkhazia, South Ossetia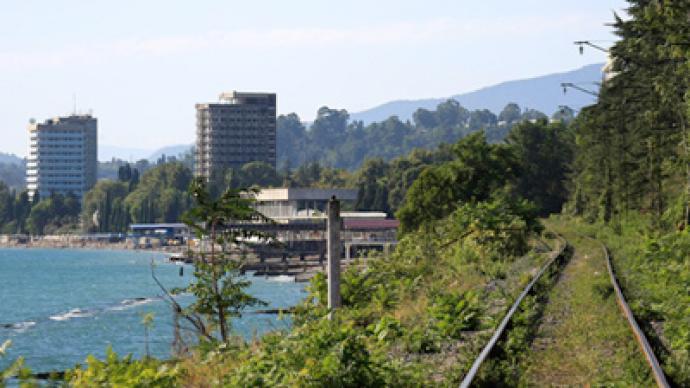 Russia is concerned about the intensified activity of Georgian security services in the territories of sovereign neighboring republics, the Foreign Ministry spokesman Aleksandr Lukashevich said on Thursday.
Georgian sabotage groups have grown active and started operations in Abkhazia and South Ossetia, Lukashevich said. He called for a thorough analysis of the aggravating situation in the border zone and said "realistic ways" must be found to ensure regional security.Lately, a number of alarming incidents have occurred on the borders of South Ossetia and Abkhazia with Georgia, in which "people died," according to the spokesman. These facts will be part of the agenda at the Geneva debates on security in the South Caucasus on June 7.Following the Georgian aggression against South Ossetia in August 2008, Russia and several other states recognized South Ossetia's independence, as well as that of another breakaway republic, Abkhazia.Russian Prime Minister Vladimir Putin on Thursday said Moscow hopes for the restoration of the relations between the Abkhazian and Georgian peoples. The time will heal all the wounds, he said. In Abkhazia's capital, Sukhum, the Russian premier attended the farewell ceremony for the republic's President Sergey Bagapsh, who died at a Moscow clinic a few days ago.Meanwhile, the department of constitutional security of Georgia's Interior Ministry announced on Thursday "the prevention of a terror act" on the country's territory. The ministry's website said two locals of Abkhazia's Galsky District, Aleksandr Chkhetia and Tamila Benia, had been detained by Georgian special services in the Samegrelo Region and explosives had been seized. According to Novosti-Gruzia news agency, the detained individuals allegedly said they had been sent "by officers of Russian special services." However, the ministry gave no details of the attempted attack. In March, the Georgian authorities accused Russian special services of preparing "explosions" in Kutaisi, which were also reportedly "prevented" by the Interior Ministry.
You can share this story on social media: