Abkhazia slams EU's "absurd" comments over Russian FM visit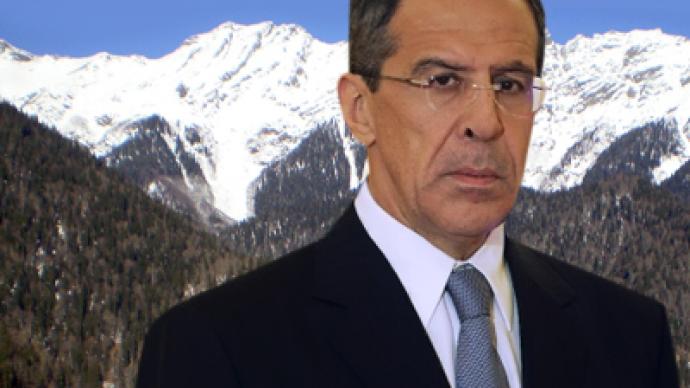 Abkhazia's Foreign Affairs Ministry is "surprised" with the EU's critical comments concerning the visit of Russia's Foreign Minister Sergey Lavrov to the republic "without Georgia's prior consent".
Abkhazia has called the statement made by the EU foreign policy chief Catherine Ashton about Lavrov's visit to Abkhazia and South Ossetia on April 24-26, "absurd". "The European Union notes with concern that the Minister of Foreign Affairs of the Russian Federation, Sergey Lavrov, has paid a visit to the Georgian regions of Abkhazia and South Ossetia on 25 and 26 April, 2011, without the prior consent of the Georgian authorities," Ashton said in a statement published on the EU Council's website on Wednesday. She was reiterating EU support for "Georgia's sovereignty and territorial integrity."The Abkhazian Foreign Ministry stressed that both Moscow and Sukhum have the sovereign right to develop their diplomatic ties and exchange official and working visits without informing third parties. Russia recognized the independence of South Ossetia and Abkhazia in August 2008, after Georgia's deadly attack on South Ossetia. In response, Tbilisi severed diplomatic ties with Russia and declared the Caucasian republics occupied territories. That is despite the fact that South Ossetia and Abkhazia were de-facto independent, but unrecognized states since the breakup of the Soviet Union and the following civil war in Georgia.Georgia also accused South Ossetia of unleashing the war but in September 2009, following a ten-month investigation, an international EU commission acknowledged it was Tbilisi that started the aggression. Apart from Russia, the independence of South Ossetia and Abkhazia is recognized by Nicaragua, Venezuela, and Nauru.
You can share this story on social media: