Gazprom forced to move planned skyscraper in St. Petersburg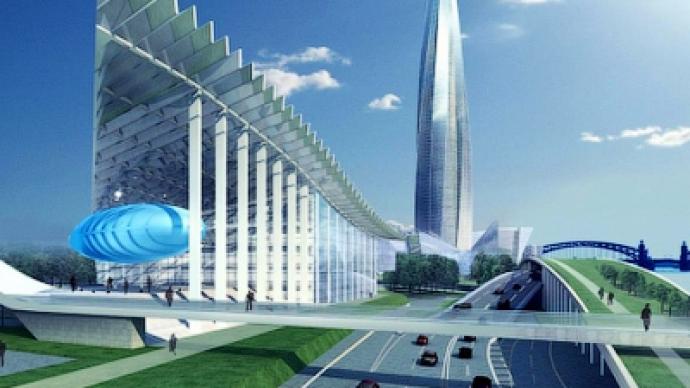 A clear victory has been won by opponents of Gazprom's planned Okhta-Center tower in St. Petersburg, as the mayor has decided to move the 400-meter skyscraper to another location.
St. Petersburg Governor Valentina Matviyenko made the announcement on Friday. "We have talked to Gazprom and made a joint and final decision to move the project to another site," Matviyenko said.Russian energy giant Gazprom had been slated to build the modern-designed behemoth of a structure next to the city's Baroque style Smolny Cathedral.The plan met with massive public outcry from local residents as well as condemnation from the larger international community.The city center of St. Petersburg is listed as a UNESCO World Heritage Site by the United Nations, a distinction the organization threatened to revoke if plans for the tower went forward.In the public hearing phase of the project, city authorities were criticized for ignoring the opposition. Furthermore, there are rules in place that protect the historical city skyline from being dramatically changed by such modern building projects.The city voted to make a special exception for the Okhta-Center.Later, in July this year, Russia's Constitutional Court declared that St. PetersburgCity planners were acting unconstitutionally in doing so.Matvienko has said that the project is important for the city and the tower will still be built, but the new location has not yet been disclosed.St. Petersburg officials have indicated that this time they will be careful to include public opinion in the planning process as the project progresses.
You can share this story on social media: