No referendum on St. Petersburg skyscraper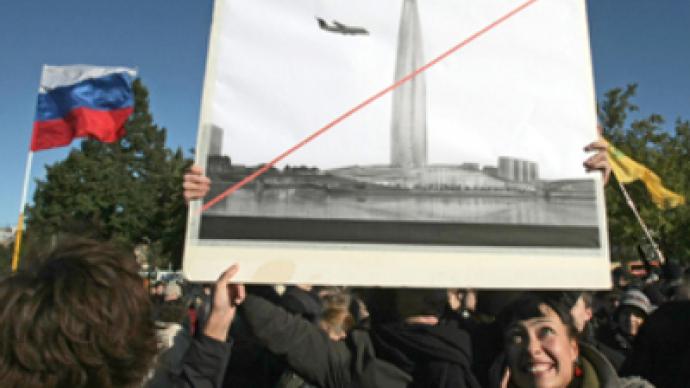 The deputies of the St. Petersburg Legislative Assembly have decided against holding a referendum on building the proposed Okhta Center, according to the RIA Novosti news agency.
29 deputies said no to the referendum, 13 said yes, and two abstained. It means a vote on building the proposed 400-meter-high Okhta Center has been called off.
One of the questions that was to be included in the referendum was: Do the inhabitants of the city agree that buildings projects in the area should not be higher then 100 meters, in order not to demolish the historical face of St. Petersburg?
The Okhta Center, the planned headquarters for Gazprom, has caused heated debate among the Russian public, the authorities and UNESCO.