Bye-bye Gabala? Russia may quit Soviet-era radar
Published time: 24 May, 2012 10:52
Edited time: 24 May, 2012 14:52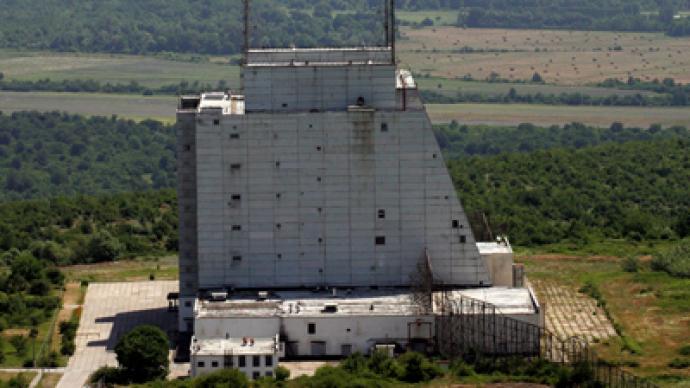 Expressing its frustration over Azerbaijan's new contractual conditions for Moscow's future lease of the Gabala Radar Station, the Defense Ministry may be forced to walk away from the deal.
Built by the Soviets in the Qabala district of Azerbaijan, the Gabala Radar Station has been monitoring missile launches from as far away as the Indian Ocean (6,000 kilometers, or 3,728 miles) since 1985. But unless Moscow and Baku can agree to the terms of a new contract, the massive complex may be heading for an early retirement.
The Russian Defense Ministry is frustrated with Azerbaijan's demands for Moscow's further lease of the Gabala radar, a source close to the ministry told Interfax-AVN on Thursday.

"We were puzzled, in particular, by this unjustified, serious rise in the annual rent – by several tens of times – and the short lease period," he said.

The annual rent for the Gabala radar as proposed by Azerbaijan is equivalent to the cost of constructing two new stations on Russian territory, the source revealed.

"Aside from that, the Gabala radar needs a major overhaul, which will also entail considerable spending," he said. "That is why the Russian Defense Ministry is interested in using this radar for at least 10-15 years in order to (save money) for its modernization."

Russian daily Kommersant reported in late February that Azerbaijan had demanded Russia pay $300 million as opposed to the previously agreed $7 million for the lease, which Moscow is seeking to extend until 2025.

Baku's new demands "fail to match the agreements to maintain the Russian presence at the station, which were reached between Russia and Azerbaijan at the highest level last year," the source said.

The Russian Defense Ministry thinks that, given these unforeseen circumstances, the Moscow has no other alternative but to quit Gabala, he added.

If this decision is made, however, military officials say this would not leave a blind spot in Russia's ability to track missile launches.

Lt. Gen. Nikolai Rodionov, a former commander of the Missile Early Warning Army, told reporters earlier that Russia's new radar in Armavir could compensate for the possible loss of the Gabala station, should Moscow and Baku fail to agree on new lease terms.

Gabala made headlines in 2007 when President Vladimir Putin offered sharing the Radar Station with the United States in an effort to end the controversy over NATO plans to build a missile defense system in Eastern Europe. The US rejected the offer, however, which increased Russia's suspicions as to the real purpose of the US missile defense. After all, Azerbaijan shares a border with Iran, the alleged reason the United States gives for needing to build the system.

This week, Russia entered into service its new Voronezh-M long-range missile warning radar in the Irkutsk region of Siberia, thereby providing a major boost to its defensive capabilities.