Russia considers black lists to protect citizens abroad
Published time: 29 Jun, 2011 12:22
Edited time: 29 Jun, 2011 17:44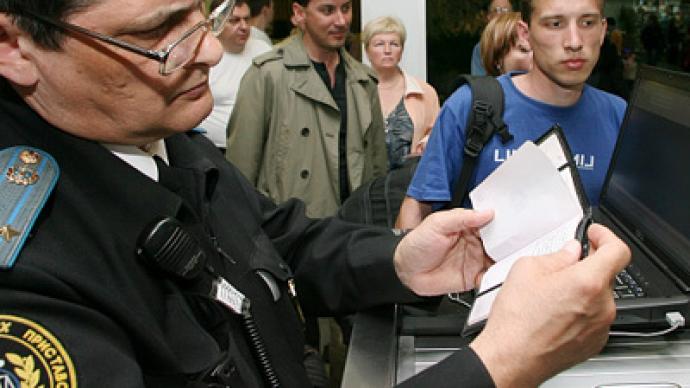 The bill authorizing the creation of "black lists" for foreigners who have violated the rights of Russians in their countries is less concerned with trammeling foreigners than protecting Russians abroad, claims the United Russia MP Sergey Markov.
­"Such policies [which protect Russians' rights] constitute the main task of the Russian state," he told the Rosbalt news agency. 
Under the bill submitted to the lower house on Tuesday, law-enforcement agencies would be allowed to deny entry to applicable officials and freeze their accounts in Russian banks, including those located abroad. The draft law also empowers parliamentarians, Russian ombudsman and Public Chamber members to request that the government deny entry into Russia those persons involved in inflicting moral or material damage to a Russian citizen.
The new legislative initiative is thought to be a response to calls from some Western politicians to take a tough stance against Russian officials involved in the Sergey Magnitsky case. Magnitsky, who was formally a lawyer for the Hermitage Capital Management Fund, was arrested by Russian authorities on charges of alleged tax evasion and died while in custody. The fund claims the real reason for his arrest was that he uncovered a multi-million corruption scheme involving high-ranking state officials. 
Commenting on the bill, Sergey Markov said that "foreign colleagues often abuse power not only by criticizing Russia, but also by taking discriminative actions against Russians", adding though that "sometimes the criticism is justified, but not always."