MPs tighten screws on extremist symbols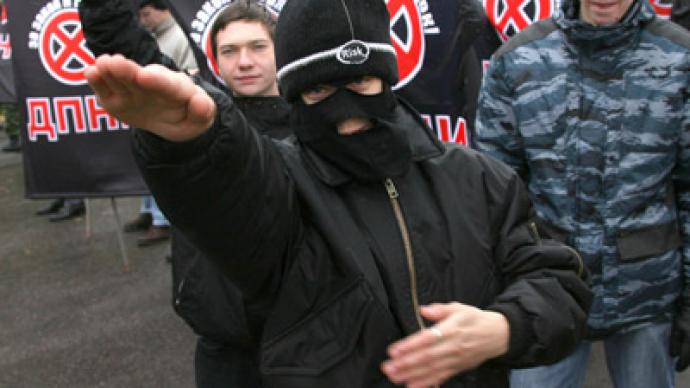 The Russian State Duma has given a first reading to a bill that toughens the punishment for the public demonstration of symbols of extremist organizations.
The new rules will apply to organizations banned by the courts as extremist. In addition, if passed into law, the bill will impose a tougher punishment for propaganda and public display of Nazi symbols.At present, the punishment for such offenses is only up to 1000 roubles (about US $30). The Duma deputies suggest the sum should be increased to up to 2000 roubles (US$ 60) or 15 days for ordinary citizens. Officials would have to pay up to 4000 roubles (about US $ 123), while organizations may face a fine of up to 50000 roubles (about US $1540).The document amends both the Russian Administrative Offense Code and the Law on Combating Extremist Activity."Currently, extremist activities represent one of the most dangerous threats to the constitutional system and the security of the state," lawmakers stated in comments to the legislation, cites Interfax. According to MPs, the number of extremist crimes and offenses in Russia has grown in recent years. In 2011 alone, 622 such crimes were registered. Deputy Interior Minister, Igor Zubov – who presented the bill to the lower house – also proposed to create a united data base of extremist symbols banned by court decisions.
You can share this story on social media: