New database has extremists' number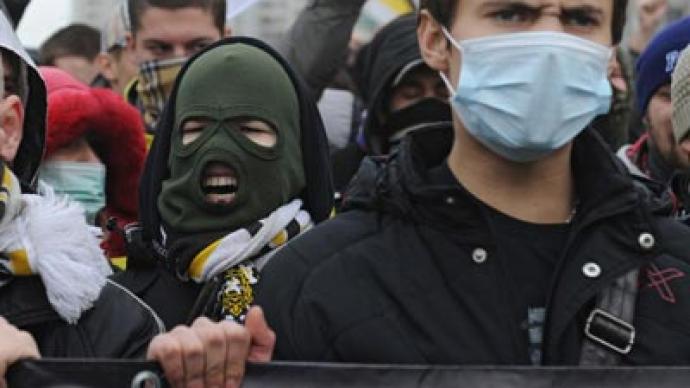 Russian law enforcement agencies will create an integrated electronic database where all individuals who have ever been prosecuted for extremism-related crimes will be listed.
The idea was initiated by the Russian Ministry of Regional Development, which has worked out a set of measures to prevent interethnic conflicts, writes Izvestia daily.Under the plan, the work on the database will begin next year. The Internal Affairs Ministry, Federal Security Service, Justice Ministry, Prosecutor General's Office and Financial Monitoring Service will be taking part in the project. All individuals and organizations ever involved in extremist activities or even suspected of it will be taken under the watchful eye of law enforcers. Currently, each of the agencies has its own data and they use different electronic programs, so it takes a while to get full information about a certain person when required.The only database that is now available contains information on literature and videos that were banned by court decisions as extremist. There is also a list of outlawed organizations and parties. However, organizations that were suspected of extremism but were not closed are only known to a limited number of people in the special services, writes the paper. The law enforcers will also control informal youth movements and carry out search activities to reveal international extremist groups organized within national Diasporas and among migrant workers. The Financial Monitoring Service will help to reveal and stop sponsorship of radical groups. In addition, the database will monitor the election process. The law enforcement bodies will counter attempts of representatives of extremist movements to be elected into power structures.Former Minister of Nationalities Policies Vladimir Zorin believes the proposed measures will be quite useful, especially since it was decided to return to the direct election of regional governors. "The new liberal rules for registration of candidates [in elections] and parties may allow the use of radical slogans which stir up interethnic discord and phobias during political campaigning," he told Izvestia. The integrated database will help prevent extremists from finding their way on to candidate lists, he added.
You can share this story on social media: