Russian spy Anna Chapman nominated for top spot in pro-government youth movement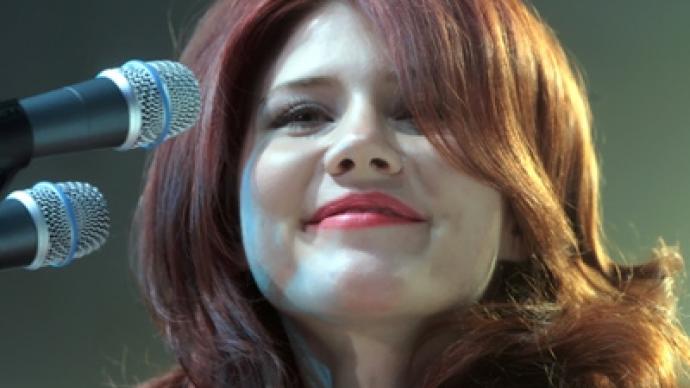 Chapman, 29, whose photogenic good looks made her the face behind last year's sensational spy scandal between Russia and the US, has been nominated for a top position in the Young Guards, a youth organization created by the United Russia party.
Observers say the former spy, who returned to Russia from the United States last summer following a "spy swap" between Moscow and Washington, is a sure bet to head the Public Council within the organization.  Its former chairman, Aleksandr Borisov, stepped down on March 5. Chapman's candidature was forwarded on the initiative Young Guards' members, including cosmonaut Maksim Suraev, as well as the famous Russian circus performers, the brothers Edgard and Askold Zapashny.The leader of the youth organization, Timur Prokopenko, as quoted by the Young Guards press service, said the election process would be fully transparent.Prokopenko added that a list of candidates for the post will be discussed during a meeting of Coordination and Public Councils. Details on the identities of the other candidates, and when their nomination would be decided were not announced. Chapman joined the Young Guards in December amidst speculation that she might chair the Public Council. The organization's leadership nipped those rumors in the bud by saying that she had not even been nominated to the post. Anna Chapman was among a group of Russian citizens arrested in the United States in June 2010 on charges of being involved in "deep-cover intelligence operations," although the most serious charge brought against the group of Russians was described as a "conspiracy to act as an unregistered agent of a foreign country." The scandal blew over after Moscow and Washington agreed to a spy swap.The glamorous former agent seems to have clear political ambitions. In February, she said she would run for a seat in parliament in upcoming elections in December. She made the announcement during a trip to her native city of Volgograd, where she also participated in a meeting of the Young Guards regional unit. Local media, quoting an anonymous source in the Volgograd administration, revealed that Chapman nomination on the election list of the United Russia party in the Volgograd region is almost certain.
You can share this story on social media: