Former "spy" Chapman joins Young Guard political movement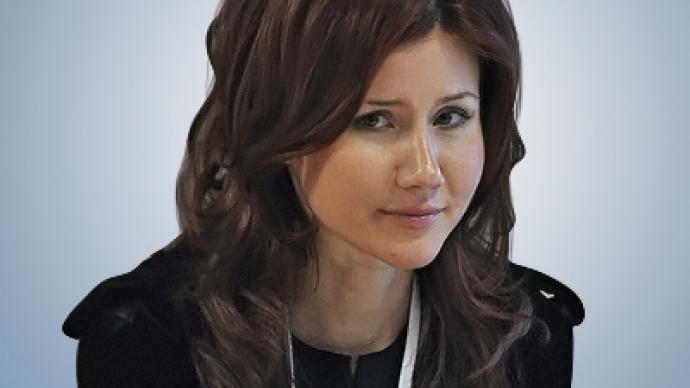 Anna Chapman, one of 11 people accused of espionage for Moscow and deported from the US, has joined a youth political movement in Russia.
She has become one of several newly-elected leaders of the ruling United Russia party's Young Guard (Molodaya Gvardiya). Chapman, 28, joined the movement's public council at a congress in Moscow on Wednesday. Aleksandr Borisov, a member of the Russian parliament's upper house, was elected the public council's head.Timur Prokopenko will lead the Young Guard's coordination council and Andrey Tatarinov was appointed the ideological coordinator.Chapman was among a group of Russian citizens arrested in the US on June 27 on charges of being involved in deep-cover intelligence operations. Later they were exchanged for four Russian citizens accused of working for Western intelligence services.Some of the agents who returned to Russia were decorated by the Russian president for their activities. Prime Minister Vladimir Putin met with the former agents and promised them a good job and an interesting life in Russia.Chapman became an advisor to the head of a Russian bank in charge of investment and innovation. She also had time to participate in several public events, including a modernization forum, and took part in an erotic photo shoot for men's magazine Maxim.The Young Guard is often criticized in liberal media for its clear pro-government stance and for staging unusual public events. The leadership of the movement has said the next parliamentary and presidential elections force the Young Guard to prepare for new tasks. The organization has started to modernize itself and look for new faces. Chapman seems to be one of them. Many expected the former agent, world-famous for her looks, to head one of the Young Guard's ruling bodies or even become its main leader.
"Chapman: sex symbol of reset" – read Dmitry Polikanov's column here
You can share this story on social media: