Russian envoy says Gaddafi not ready to step down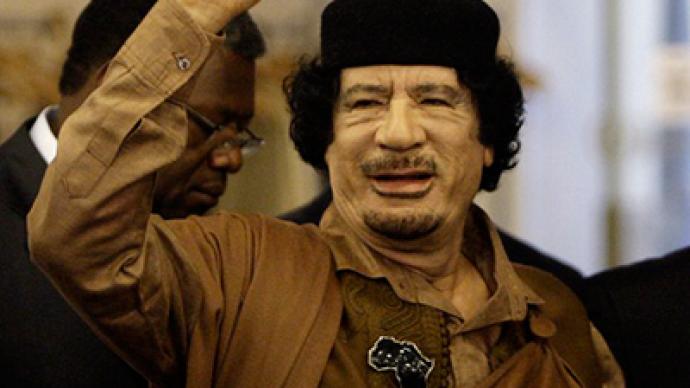 After meeting the Libyan Foreign Minister in Tripoli, Russian president's special envoy to Libya said Colonel Gaddafi was not ready to step down.
Mikhail Margelov, Russian presidential envoy to African countries, who was appointed a special envoy to Libya after a full scale crisis and a civil war broke out in this country, was talking to press on Thursday after visiting Tripoli. Margelov held talks with Libyan Foreign Minister, Abdel-Ati Al-Obeidy."To my direct question if Gaddafi is ready to give up the political power at the moment of ceasefire or directly after it, my interlocutor told me that in his opinion Gaddafi was not ready to do it," Margelov said. However, the official said that he planned more talks with Libyan politicians and their position could still change.Margelov also told reporters that the Libyan authorities supported the idea of a joint mission by the African Union and the United Nations that would control the ceasefire and the disarmament of the conflicting sides in Libya. Apart from that, the Libyan Foreign Minister suggested talks be held between the Tripoli and Benghazi regimes somewhere on neutral territory, such as Malta, Egypt or Tunisia. The minister also said that after the ceasefire, security in the country must be provided by civil police. The Russian envoy added that, though the Libyan political elite were split, today was the right time for building bridges, but said that Muammar Gaddafi "had no place in Libya's future".Margelov's visit to Tripoli is his second visit to Libya in recent time. Before that the Russian envoy went to Benghazi where he met the leaders of the anti-Gaddafi Transitional Council. After the negotiations the Russian official described the Libyan opposition leaders as serious and competent men and said that they were not seeking Gaddafi's death but insisted on his resignation.On Tuesday this week, another Russian – FIDE President and a former president of the Russian internal republic of Kalmykia, Kirsan Ilyumzhinov, visited the Libyan capital and met with Gaddafi at his invitation. The two men played chess for two-and-a-half hours and Ilyumzhinov said that the Colonel was calm and confident and said that, in case of his death, Libya would be engulfed in a long and bloody civil war. Gaddafi also said that he was ready for talks with the opposition but ruled out stepping down.Although Ilyumzhinov was not officially representing Russian authorities in this visit, Russian presidential aide Sergey Prikhodko said Ilyumzhinov had voiced Russia's official position on the situation.Russia has stepped up its mediatory efforts amid its growing concerns that NATO's actions in Libya would turn into a ground operation, despite of the fact that the UN resolution on Libya does not provide for it.  Moscow is strongly opposed to such development, insisting on diplomatic and political means to settle the conflict.