Moscow tops election violations list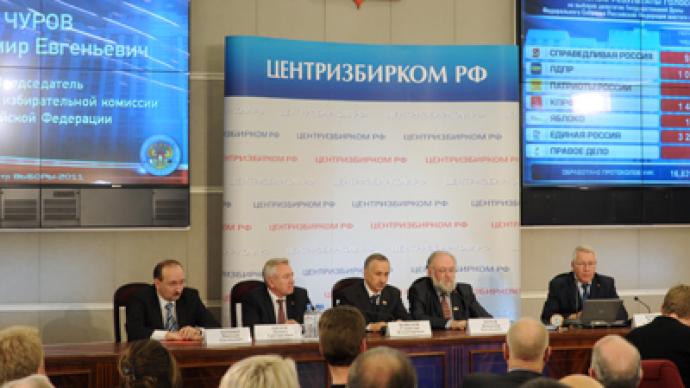 Russia's Interior Ministry and the Investigative Committee have presented Dmitry Medvedev with an interim report on violations committed during campaigning and voting in the December 4 State Duma elections.
The document shows Moscow leading the field on the number of registered violations.
"The largest number of violations was recorded in Moscow (462), the Stavropol territory (96), the Samara region (88), the Sverdlovsk region (80), and the Novosibirsk region (64)," the Kremlin website reports.
All in all, the police drew up 2,091 administrative reports during the recent election campaign. So far, 53 criminal cases have been launched in 27 Russian constituencies.
The largest number of violations was registered in the production and use of campaign materials (1,153) and the staging of mass events (511).
Nine cases of allegedly falsified election results in eight regions and five alleged cases of ballot-box stuffing are currently being investigated.
The Investigative Committee received over 250 reports from citizens and election commissions on alleged crimes committed during the campaign.
President Dmitry Medvedev has instructed law enforcement agencies to report on the results of the investigations.
The lower house elections were followed by mass protests against the poll results. The largest rally was held in Moscow on December 10 when tens of thousands of people gathered on Bolotnaya Square demanding fair elections. Another demonstration is scheduled for next Saturday.