'Europe puts nose in Russia's internal business'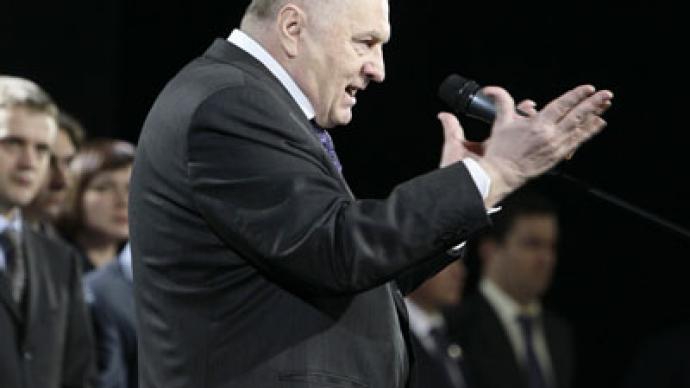 Russia's parliamentary parties have severely criticized the European Parliament's resolution calling for new State Duma election, labeling it interference in the country's domestic affairs. They have also demanded that it stop such "escapades".
"For me the European Parliament's resolution, which gives the assessment of the results of our elections, is categorically unacceptable," leader of the Fair Russia party, Sergey Mironov, told Interfax. "I consider it interference into Russia's internal affairs".He stressed that Russia can assess the election and investigate alleged violations on its own. "We are fully aware of what is going on, I have repeatedly made harsh statements on the issue," he went on to say. "But we are going to look into it ourselves," Sergey Mironov added. First deputy speaker of the Federation Council Aleksandr Torshin agrees."The European Parliament resolution… is a cynical offense of Russian voters, I was perplexed and outraged when learnt about it," he stated. He added that Europe itself is undergoing the most severe crisis since WWII and that they "would be better off having a look at their own problems," rather than making an "enemy" out of Russia "like in the times of the Cold War."The Lib Dems came up with even a tougher response to the resolution."We don't need recommendations. The Liberal Democratic party insists that such escapades should be stopped," they said in a statement. "Russia is sovereign and independent and any pressure and attempts to interfere into the domestic affairs of the sovereign state is nothing more than another provocation in the hope of an Orange Revolution." Russia is not Africa or Asia, where the existence of a political regime is quite often "an issue for trade" with Europe, the document notes. It also says that all attempts to impose standards of European democracy from outside will face "a most tough counter-action," especially bearing in mind that those are "double standards."Examples are numerous, the statement continues, NATO bombings of former Yugoslavia, recognition of Kosovo and refusal to recognize independence of South Ossetia and Abkhazia, as well as silence on the problems of the Russian-speaking populations in the Baltic states.
You can share this story on social media: