No sense speculating on 2012 election – Kremlin aide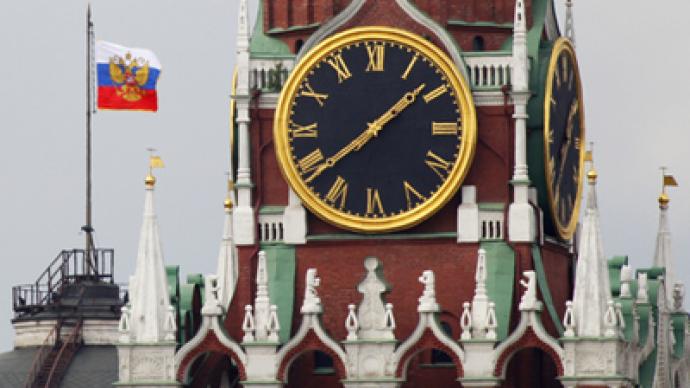 A combination of factors will influence the president's plans for 2012, his aide Arkady Dvorkovich has said.
Dvorkovich held an online interview on Wednesday with readers of Gazeta.ru online newspaper. According to him, he was expressing exclusively "his personal opinion" when speaking earlier about Dmitry Medvedev's possible intention to run for a second term.  Many different factors, such as "the economic situation, success in work and public opinion" will influence the decision of any candidate on whether or not to run for presidency in 2012, Dvorkovich said. "I cannot predict how the combination of these factors will look," he said."And I think it is senseless to discuss who exactly will run," the aide noted. He added that both the president and Prime Minister Vladimir Putin have spoken on this topic several times and "they have said enough for analysts to have food for thought." In December last year, Dvorkovich said Medvedev was acting as a man who was planning to run for a second term. "Judging by what I have heard from President Medvedev, he does not rule out the possibility of taking part in [the 2012 presidential] election," the aide said. He "definitely wants it," Dvorkovich noted, adding though, that the final decision had not been made. But the president who plans to quit in a year, "acts in a different way," the aide noted. During the online interview on Wednesday, Dvorkovich assessed the work of the government and prime minister as "effective." According to most objective economic indexes, the situation in the Russian economy improved over the last two years. However, the aide highlighted the problems with the investment climate, recently described by the president as bad. The government is partly responsible for this, and the premier has talked about it himself, Dvorkovich noted. He added that the situation with investment is "partly connected with pre-election uncertainty."       Dvorkovich also mentioned possible "image losses" Russia may suffer following the sentencing in the second trial of former Yukos head Mikhail Khodorkovsky and former Menatep head  Platon Lebedev. It will be clear in just a week, at the major investment forum in Davos, if investors' attitudes have changed, the aide noted. At least a significant part of the international community will have serious questions, he assumed. But there are no grounds to say that the process on Khodorkovsky is over, the presidential aide said. Not all the judicial procedures have been finalized in this case, and there will be more appeals, he noted.
You can share this story on social media: