New rules for next Russian parliamentary election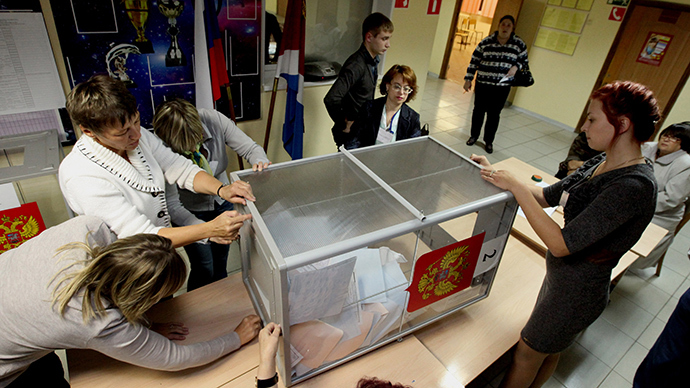 President Putin has signed into force the new mixed election system for the State Duma that will be tried out in the nationwide parliamentary poll of 2016.
Under the new rules half of the 450 lower house MPs will be running on party lists and the other half from single-mandate independent constituencies. The election threshold for parties is lowered from 7 to 5 percent. The mixed system will replace the proportional voting system, introduced in 2007, in which all deputies were elected on party tickets.
The new bill has been passed by the State Duma by a huge majority (only the small Communist Party caucus voted against it) and the Federation Council has passed it unanimously with just one abstention.
However, the chairman of the Central Elections Commission, Vladimir Churov, was critical of the changes when he spoke to the Upper House last week. According to Churov, the return to mixed elections would lower the real representation and return it to the level of the early 2000s. In addition Russia's election boss predicted that the changes could cost up to and extra 1 billion rubles (under $28 million), as they increase the probability of repeated voting.
The new law also requires political parties and independents to prove their popularity among voters before being allowed to participate in the polls. Parties must present signatures of at least 200,000 supporters from across the country and independents must demonstrate the support of at least 3 percent of voters in their constituency. Political parties don't need to meet this requirement if they collected at least 3 percent of votes at previous elections, or if at least one party member sits in a legislature of any of Russia's regions.
The act also raises the election fund of one parliamentary candidate from 6 to 15 million rubles ($171,000 - $428,000) and allows media representatives to officially request copies of voting protocols from district and regional election commissions.
Of the 75 political parties currently registered in Russia only 12 comply with the new law and are eligible for the polls without presenting additional signatures of support.
You can share this story on social media: