Russia to deploy fighter jets, anti-aircraft missiles at new Belarus base - DM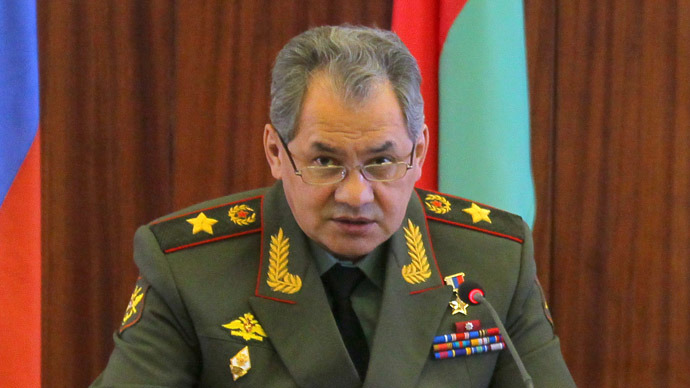 Belarus will host a Russian Air Force regiment at a new base to be completed by 2015, the Russian Defense Minister announced after meeting the Belarus President.
"We are starting to look into the plan to create a Russian air force base in Belarus with fighter jets. We hope that by 2015 an air force regiment will be based here," Sergey Shoigu announced.
The Russian defense chief added that a Russian air force HQ in Belarus will be set up by 2014 and test flights by one wing of fighter jets will start in the same year.
Russia will also deliver four battalions of S-300 surface-to-air missiles to Belarus in 2014, Shoigu told the press. 
The Defense Minister emphasized that in future the Russian Federation would contribute to the Belarus defense capabilities. 
Belarus has signed an agreement with Russia on creating a joint anti-aircraft defense as did Russia's eastern neighbor and ally, Kazakhstan.
Currently there are two Russian military installations in Belarus, one the radar station that is part of the missile strike warning system, and the other a communications hub that provides links to Russian nuclear submarines on combat duty.
Russia also has bases in Ukraine, Kyrgyzstan, Armenia and Tajikistan. However, some of these installations are currently under threat, though mostly for financial reasons.
Last year Russia and Kyrgyzstan restarted a row when the country's authorities attempted to raise the rent for Russia's base there, and the situation was only resolved after President Putin visited Bishkek.
You can share this story on social media: