Lukashenko speech hints at possible future political reform in Belarus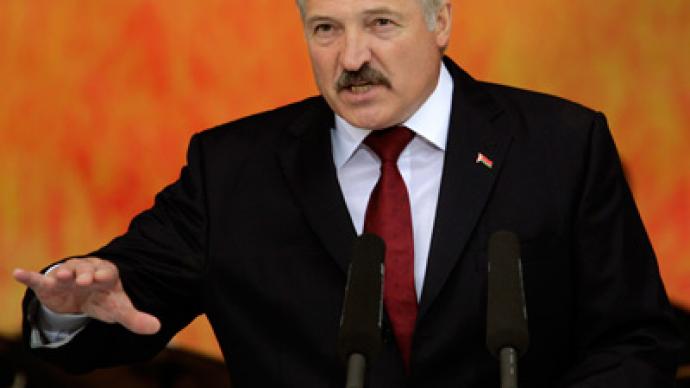 Belarusian President Aleksandr Lukashenko called on the newly elected parliament to modernize the country's political system. That process will largely depend on domestic circumstances and the situation in neighboring countries, he said.
"Under tough pressure from outside, when the existence of the country is at stake, we will still gather around some personality like other Slavic people do, in order to protect ourselves and defend our piece of land," Lukashenko said during a Thursday speech at the final session of the outgoing Belarusian parliament. He said that it is impossible to outmaneuver Belarus, and that "it is necessary to think about other ways of influencing" the country and its society. Lukashenko announced that he would continue to grant parliament new powers as civil society develops, Belarusian news agency BelTA reported. He also expressed ambitions to modernize the country to the level of other developed nations."Today someone may think this is a fantasy. But some time ago the idea of Belarus being a sovereign state with its own independent policy also seemed to be wishful thinking," Lukashenko said.He also said that the Belarusian electoral system should remain unchanged for the time being: "Let's not rush. These are not us who should define – we will make a decision. And time and the people should define."Lukashenko supporters won every seat in the Belarusian parliament in the country's September 23 election, while opposition groups boycotted the polls.
You can share this story on social media: