"Dirty tricks" claim ignites Sochi election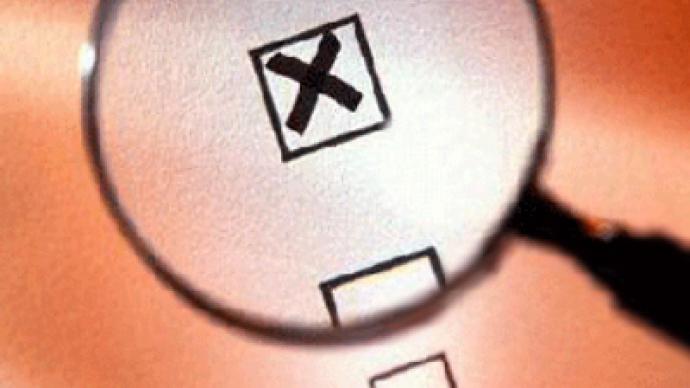 As the Sochi mayoral election campaign enters its final phase, the list of candidates hoping to run the Olympics city has been getting shorter and shorter.
In just over two days four people, including businessman Aleksandr Lebedev, have dropped out.
The latest to go is Viktor Kurpitko, a member of the Fair Russia political party and a city council member. His nomination was cancelled on Tuesday by a court, which found irregularities in his paperwork. Kurpitko has already announced he will challenge the ruling.
On Monday two other candidates quit the race. A court ruled that businessman Aleksandr Lebedev was ineligible to participate. The reason was his failure to mention illegal payments in his financial report, charges rejected by his election team. Lebedev's disqualification followed a lawsuit by yet another candidate, Vladimir Trukhanovsky. The court backed the latter, revoking the nomination of Lebedev.
The head of Lebedev's team, Artyom Artyomov, has accused Trukhanovsky of working for United Russia, whose only goal, he claims, is to 'play dirty tricks' on competitors of the party's candidate Anatoly Pakhomov. Pakhomov is acting mayor of Sochi.
Artyomov plans to challenge the ruling in a higher court.
Lebedev said his disqualification proved that the authorities were 'afraid of his obvious victory in the upcoming ballot' and said he would continue his campaign despite the 'unlawful ruling'.
Where Lebedev is determined to fight, a former presidential hopeful who describes himself as Chief Mason of Russia, Andrey Bogdanov, withdrew voluntarily. He urged his supporters to vote for Pakhomov, saying 'the stakes were too high' and that the campaign was about 'whether Olympic Games 2014 in Sochi come true or not'.
Pakhomov's candidacy has also been scrutinized by a court. His rival, local Communist leader Yury Dzagania, claimed that Pakhomov's nomination did not follow Russian law. On Tuesday a court ruled otherwise, allowing the United Russia candidate to continue his campaign.
Another mayoral candidate, liberal opposition leader Boris Nemtsov, has launched his own legal action. Nemtsov accuses Pakhomov of abusing his position as a public servant to gain advantage in the election. The claim is yet to be considered.
Six candidates remained in the running on Tuesday, including two independents. The ballot is scheduled for April 26.
You can share this story on social media: